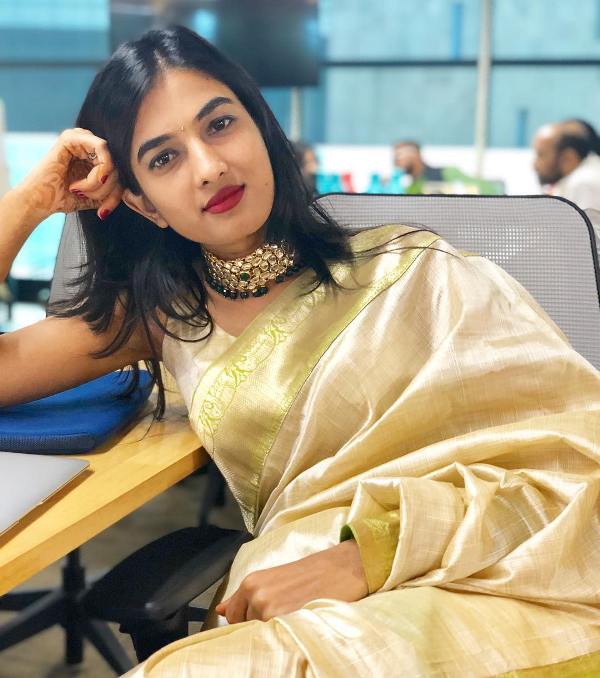 Jyoti Yadav is an Indian journalist who has been honoured with many awards for her ground reports, covering stories of substantive issues like unemployment, human rights, gender crimes, politics, and policies framed for the commoners in the states of Uttar Pradesh and Haryana in India. She writes investigative pieces on the people in the hinterlands in India. She earned appreciation for highlighting the issues of the Covid-affected areas.
Wiki/Biography
Jyoti Yadav was born on Saturday, 17 December 1994 (age 27 years; as of 2021) in Haryana, India. [1]Jyoti Yadav – LinkedIn She grew up in a village in the Mahendragarh district in Haryana. [2]Kumar Shyam – YouTube She studied at a private school, which was 500 meters away from her house. She felt fettered by the patriarchal set-up of her village, but she somehow managed to unlock those fetters and reach Delhi to pursue her studies. She pursued a Bachelor of Arts in English Language and Literature/Letters at Daulat Ram College, Delhi University (2011-2014). She was the first person to graduate in her family. [3]Jyoti Yadav – LinkedIn Later, she completed a master's degree in English Language and Literature/Letters at Indraprastha College for Women, Delhi University, India. [4]Jyoti Yadav – LinkedIn
According to Jyoti, she adapted the techniques of English writers to analyse the condition of women in rural areas throughout her college days. According to her, she tries to incorporate both urban and rural concepts in her reports and writing. [5]Jyoti Yadav – LinkedIn
Physical Appearance
Height (approx.): 5′ 6″
Hair Colour: Black
Eye Colour: Black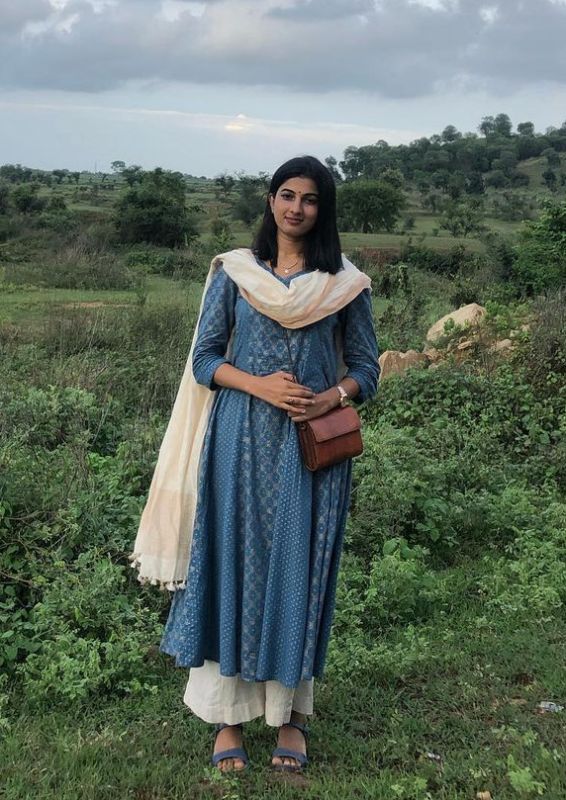 Family
Jyoti Yadav belongs to a BPL family in Mahendragarh, Haryana, India. [6]Jyoti Yadav – LinkedIn
Parents & Siblings
Jyoti's parents are farmers. [7]Jyoti Yadav She has an elder brother. [8]Jyoti Yadav According to Jyoti Yadav, she belongs to a humble family. She describes the ordinary days and the kind of life she lived in her childhood through the picture captured by her father. She describes the image of the children who were in school uniforms of a private school in which they were enrolled. She has given the details of everything including that of a bag, whose strap can be seen on her head which was hand stitched by her mother. She also takes the viewers from the fact that she belonged to a poverty-stricken family through this picture. She wrote,
The photo is from my childhood days. I don't remember the exact year. Nothing is special about this photo also. But I guess my father must have been in a really good mood to capture me and my elder brother in our worst dressed school day. We were enrolled in small private school which was around 500 metres away from our house. Alooni ghee with shakkar was a norm for breakfast those days in a family involved with farming. Brother was bitten by a bee on his eye. I got one of my toes hurt. My mother wrapped a cloth around it as a first aid. The cloth bag I am carrying on my head was also stitched by mother. Now, I often get to hear the cloth bag stories from first generation bureaucrats in ministries. They fondly remember their mothers stitching cloth bags for them. Khair! Back to the picture. I am wearing yellow slippers and my eyes are swelled. As I said that there is nothing special about the photo but then life is all the most ordinary things." [9]Jyoti Yadav
Religion
Jyoti Yadav follows Hinduism.
Career
Journalist
In July 2016, Jyoti joined 'The Lallantop' as an intern for three months. In 2019, she worked at 'ThePrint' as a full-time Correspondent for two years. In May 2020, she spent 25 days during which she filed 15 ground reports on migrant workers, quarantine centres, deliveries on highways, etc., covering the states of UP and Bihar in India. According to Jyoti, she spent more than 60 days during the life-threatening second wave of Covid-19, covering mass cremations, health infrastructure, Covid wards, underreported Covid deaths, etc., in the months of April and May in 2021. In July 2021, she started working as a Senior Correspondent at the same organisation. From August 2021 to December 2021, Jyoti extensively covered the after-effects of the second wave of Covid-19. The report concentrated on matters of mental health, suicides, the gender gap in education, disrupted mid-day meals, etc. In August 2022, she was promoted to Principal Correspondent at 'ThePrint.' [10]Jyoti Yadav – LinkedIn She did the ground reporting in rural areas and small cities to highlight the cost of human life during the rapid growth of Coronavirus in the world. Jyoti has also covered the issues of drugs, women empowerment, politics, and many more in small cities and the hinterlands mainly in Bihar, Haryana, and Uttar Pradesh in her writings.
Content Writer
Jyoti Yadav joined 'Inshorts' as a content writer in 2018. [11]Jyoti Yadav – LinkedIn
Sub Editor
In April 2017, Jyoti Yadav worked at 'News18 India' as a Sub-editor for nine months. [12]Jyoti Yadav – LinkedIn
Awards
In 2020, Jyoti Yadav won the UN National Laadli Media Award supported by the United Nations Population Fund (UNFPA) for her reports in the category of Gender Sensitivity (Regional). [13]

ThePrint Her report 'Mol ki bahuein,' a truth about Sushila and other women like her who are bought from other parts of India as brides for men in Haryana, won the national award in the same year.
In 2021, she won the 11th edition of The Laadli Media Awards supported by the United Nations Population Fund (UNFPA) for her article on rape culture referring to the incident of 'Bois Locker Room,' an Instagram group chat of Delhi school boys in which they were privately planning to gangrape under age girls; the incident took place in 2020. Two of Jyoti's ground reports, i.e., about Ramrati, a woman rescued after a year in Panipat who was locked in a toilet by her husband, and a report about how a digital world looks from inside a veil received 'Jury Appreciation Citations.' [14]

Jyoti Yadav – Instagram
In December 2021, Jyoti received the Red-Ink Special Mention Award for reporting on domestic violence during Covid Pandemic. [15]

Jyoti Yadav – LinkedIn
In 2021, one of her reports from the second Covid wave titled 'Day in the life of a doctor in rural Bihar: Travel 80 km, tackle hesitancy, battle poor infra' was awarded a Special Mention award at the 15th PII-ICRC Annual Awards. The report was about Dr Pankaj Kumar, who was posted at Madhubani's Covid Care Hospital in Bihar, and how he faced the challenges of emerging Coronavirus cases and poor infrastructure in the respective area.
Facts/Trivia
She writes a weekly blog named 'Meri Jaan Mujhe Khabar Hai,' an open space created in September 2019 to talk about issues on gender equality, caste atrocities, and political discourse apart from ground reporting.
According to Jyoti, she has adapted the method of using a mobile phone for recording videos and capturing pictures just like MOJO journalists while ground reporting. [17]

Jyoti Yadav – Instagram Jyoti calls it challenging, and she believes that it makes a person a multi-tasker. While she was interviewing a reader at Assi Ghat, Varanasi, she was asked about her team to which she responded,


I am my team. This is how digital journalism is works. You are the photographer, the videographer and the reporter too."[18]Jyoti Yadav – Instagram

She finds vegetable markets attractive. [19]

Jyoti Yadav – Instagram
In 2018, Jyoti did a Republic Day photoshoot with Hindustan Times.
According to Jyoti Yadav, she grew up listening to the stories of the married life crises and joint family issues from her mother and bua as they were the victims themselves. She believes that she understands human relationships better because of the stories shared by them. She said,


I have grown up sitting next to the chulha with my mother/buaa all my life. It is one of my fondest memories where my mother or my buaa used to share their problems of living with ajoint families and their married life crises. Sometimes I don't believe that I am sitting in the corporate office and writing reports about women like them. My understanding of women, men and human relationships stems from those stories."