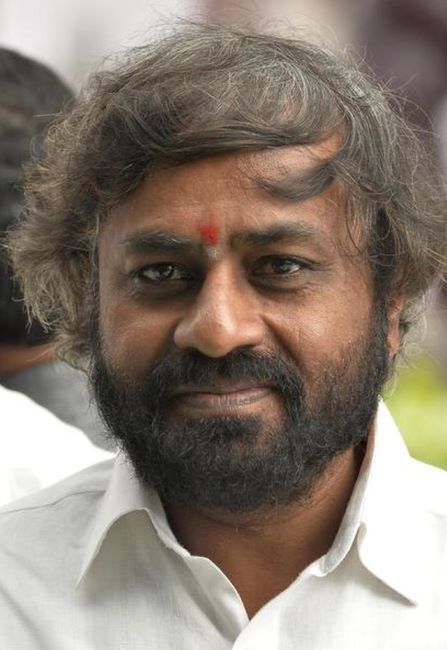 Eshwara Khandre is an Indian politician, educationist, and member of the Indian National Congress, who has served as a Member of the Legislative Assembly (MLA) of Karnataka multiple times. Khandre is also the president of the INC's working committee in Karnataka. In 2023, he won the legislative assembly elections in Karnataka.
Wiki/Biography
Eshwar Bheemanna Khandre was born on Monday, 15 January 1962 (age 61 years; as of 2023) in Bhalki, Mysore State (now Karnataka), India. His zodiac sign is Capricorn. After completing his schooling, Eshwara enrolled at the Poojya Doddappa Appa College of Engineering, Gulbarga University, Karnataka, where he earned a bachelor's degree in engineering in 1985. [1]MyNeta
Physical Appearance
Height (approx.): 5′ 6″
Hair Colour: Salt and Pepper
Eye Colour: Dark Brown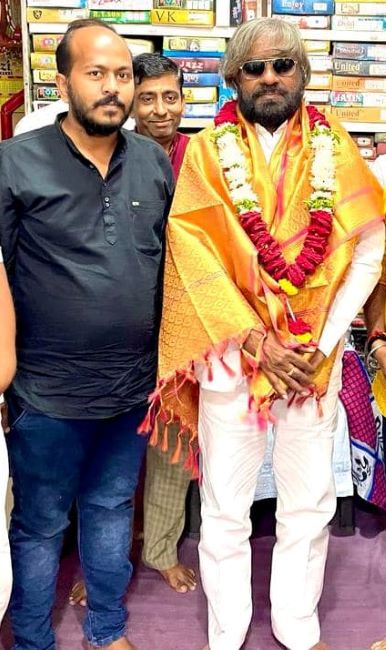 Family
Eshwara Khandre was born into a family of politicians and freedom fighters belonging to the Lingayat community in Karnataka. [2]The Times of India
Parents & Siblings
His father, Bheemanna Khandre, was a freedom fighter, politician, and educationist, who served as a Member of the Legislative Assembly (MLA) four times. Bheemanna was the leader of the Co-operative Movement that took place in Madras. His mother's name is Laxmibai Khandre.
His brother, Vijaykumar Khandre, was a politician and was elected as an MLA of the Karnataka Legislative Assembly twice from the Bhalki constituency. He passed away due to cardiac arrest in April 2019.
Wife & Children
His wife's name Is Geeta Khandre.
Address
Eshwara Khandre resides at 4/6/92, Khandre Galli, Bhalki Post, Bhalki – 585328, Karnataka, India.
Signature/Autograph
Career
Eshwara Khandre's affiliation with the Indian National Congress (INC) began when he joined the Congress Seva Dal. Thereafter, he underwent training for becoming a member of the Seva Dal for several months in Karnataka. On INC's ticket, Khandre contested the 2004 Karnataka Assembly elections from the Bhalki constituency; however, he lost the elections to BJP's candidate Prakash Khandre. In 2008, Khandre contested the Karnataka Legislative Assembly polls and registered a victory over his nearest rival Prakash Khandre by a margin of 20,971 votes.
Eshwara Khandre was re-elected as an MLA in 2013 after he secured a total of 58,012 votes and emerged victorious. From 2016 to 2018, he served as the minister in charge of the Bidar district as well as the minister of state of Municipalities & Local bodies and Public Enterprises. Khandre received a total of 84,673 votes and emerged as a victor in the 2018 Karnataka Vidhan Sabha elections. In the same year, the Indian National Congress (INC) appointed him as the president of the working committee of the Karnataka Pradesh Congress Committee (KPCC).
In 2023, he was once again re-elected as an MLA after he won the Karnataka Vidhan Sabha elections by receiving a total of 99,451 votes.
Controversies
Cases where Pending
2 charges related to Punishment for bribery (IPC Section-171E)
4 charges related to Punishment for Being a member of an unlawful assembly (IPC Section-143)
4 charges related to Punishment for public nuisance in cases not otherwise provided for (IPC Section-290)
4 charges related to Acts endangering the life or personal safety of others (IPC Section-336)
4 charges related to Every member of unlawful assembly guilty of an offence committed in prosecution of a common object (IPC Section-149)
4 charges related to Unlawful assembly (IPC Section-141)
"Unaware" of the court's notice
In 2018, a case was filed against Khandre over his victory in the 2018 assembly elections; however, Khandre did not respond to the notice sent by The Karnataka High Court until 2020. According to Khandre, the court served the notice to his Personal Assistant (PA), Mainalle Basavaraj Baburao, who forgot to notify Khandre about it as Mainalle was a dementia patient. The court reprimanded Khandre for his actions and asked him to pay Rs. 5 lacs as a fine. In 2019, another court in Karnataka declared Khandre ex parte after he failed to respond to the court's notice regarding a case against him. [4]The Hindu
FIR lodged on the charges of bribery
In 2023, during the Karnataka assembly elections campaigning, an FIR was lodged against Eshwara Khandre under section 171E (punishment for bribery) after he was caught violating the norms written in the Election Commission of India's Model Code of Conduct (MCC). According to the police, Khandre and his supporters went against the MCC and were trying to distribute sarees to the women in the Bhalki constituency when they were stopped by the Bharatiya Janata Party (BJP) workers. [5]Hindustan
Assets & Properties
Movable Assets
Bank Deposits: Rs. 30,55,225
Bonds, Debentures and Shares in companies: Rs. 56,100
LIC or other insurance Policies: Rs. 49,89,200
Note: The given estimates of movable assets are according to the year 2023. It excludes the assets owned by his wife. [6]MyNeta
Net Worth
Eshwara Khandre's net worth for the year 2023 was estimated to be Rs. 64,49,472. [7]MyNeta It excludes the net worth of his wife.
Facts/Trivia
His first name is also spelt as Ishwar and Eshwar.
Eshwara Bheemanna Khandre is a hodophile (one who likes to travel a lot) and has visited many places.
Eshwara Khandre has served as the secretary general of the All India Veerashaiva Mahasabha and the chairman of Shantivardhak Education Society.
In February 2023, Eshwara Bheemanna Khandre was almost kicked out of the legislative assembly by the legislative assembly speaker Vishweshwar Hegde Kageri after Eshwara did not listen to his instructions and talked to him in a raised voice. Talking about it, in the legislative assembly, Vishweshwar Kageri said,


You are taking the House for a ride and are causing disrespect to the Speaker's chair. I will throw you out of the House. I am warning you…"