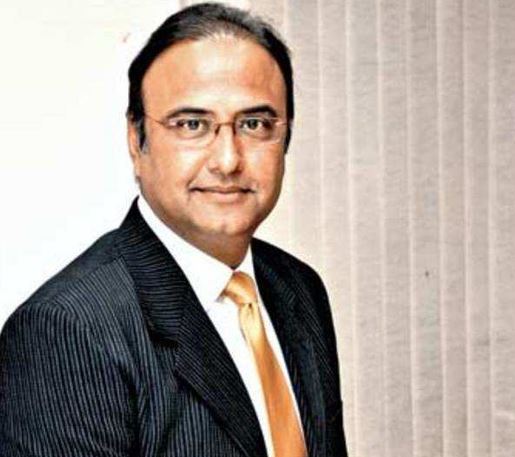 Charu Sharma is an Indian sports commentator, compère, and quizmaster. As of 2022, he is appointed as the director of the Vivo Pro Kabaddi League. In February 2022, he temporarily replaced Hugh Edmeades (British Auctioneer) as the Indian Premier League (IPL) 2022 auctioneer (for one and a half days) after Hugh fainted at the stage due to postural hypotension.
Wiki/Biography
Charu Sharma was born in Uttar Pradesh. When he was a few months old, he shifted to Rajasthan along with his family. He did his schooling at Mayo College, Ajmer, Rajasthan. After completing his schooling, Charu enrolled himself at St. Stephen's College, Delhi, to pursue his graduation. Thereafter, he went to Davidson College, North Carolina, U.S., on a one-year scholarship program. [1]The Times of India Charu was offered his first job at Davidson College, however, he didn't have much interest in academics and refused the job offer. Charu was good at sports in his school and college days. He excelled in rifle shooting and diving while at school. He is a trained swimmer. During an interview, talking about his early inclination towards sports, Charu said,
But diving was my forte and I became a national junior champ by the age of 11 and retired by 17.
In 1982, he represented India in swimming at the Asian Games. Sharma was a springboard diver in the international meet at the Asian Games.
Physical Appearance
Height (approx.): 5′ 7″
Hair Colour: Black
Eye Colour: Dark Brown
Family
Parents & Siblings
Charu Sharma is the son of N. C. Sharma, who was an educationist. N. C. Sharma is the former Vice-Principal of Mayo College in Ajmer, Rajasthan. He had also been the Principal of Birla Vidyamandir in Uttarakhand. Not much is known about his mother. He has a younger sister.
Wife
Charu Sharma is married to Anuja Sharma. Anuja is the sister of Anand Mahindra, the vice-chairman and managing director of Mahindra and Mahindra. Prior to their marriage, Anuja was working with a magazine, but she gave up her career after marrying Charu.
Career
After pursuing his scholarship program from Davidson College, North Carolina, Charu returned to India. In India, he started working at a tea company based in Delhi. He worked there for a couple of years and then relocated to Hyderabad, where he started working with a cigarette company. He found his calling with his commentaries after his participation in the 1982 Asian Games. Initially, he found it very hectic, moving from place to place, but after a while became a pro in it. Subsequently, he hosted many sports events, and in 1993, he joined ESPN as a lead anchor. His contract with ESPN came to an end in 2001. In an interview, talking about his term with ESPN, Charu Sharma said,
I worked with them for 120 days a year and the rest of the time I was free to catch up with my family. I was anchoring a multitude of sports for them and got paid handsomely for my efforts."
When asked why he decided to quit ESPN, he said,
I wish I had a sensible answer as to why they decided to end my contract. I didn't think I had a chemistry problem with anybody. But there was a new gentleman who joined the organisation and things didn't work.
He has around 20 years of expertise in sportscasting with Indian television channels like Sony, MAX, ESPN, Star Sports, and Doordarshan.
He is very popular for his television presentations on cricket with Mandira Bedi.
Charu was the CEO of the T20 cricket team 'Royal Challengers Bangalore' for the 2008 Indian Premier League (IPL). However, he was asked to resign from his position owing to the team's poor performances in the game. The Royal Challengers officials said that Charu resigned by himself, while, Sharma claimed that he was dismissed by United Breweries Limited on behalf of the team's owner Vijay Mallya.
Charu Sharma, along with Anand Mahindra, co-founded one of India's top sporting tournaments Pro Kabaddi League in 2014 through their company Marshal Sports. The league is played in eight cities in a caravan format, travelling to all the eight venues to play 60 matches. Sharma is also the director of Marshal Sports. Later, Star India acquired a 74% stake in Mashal Sports.
Apart from being a sportscaster, he is also a quizmaster and has hosted several TV shows and events. He mostly hosts award shows, corporate events, and seminars. In 2018, he was invited to Bahrain to promote cricket there. He hosted the finals of the Coca-Cola Bahrain Premier League Quiz.
In 2022, he replaced Hugh Edmeades temporarily as an auctioneer at the 2022 Indian Premier League auction. The replacement took place as Hugh, the original auctioneer, collapsed due to postural hypotension. He conducted the auction after lunch on the first day and continued the auction till the last session on the second day. Thereafter, Edmeades continued the auction.
Controversies
In 2008, Charu was laid-off from his position of CEO of the Royal Challengers Bangalore Twenty20 cricket team for the Indian Premier League (IPL). While Charu blamed Vijay Mallya and United Breweries Limited for the layoff, the officials of the team claimed that Sharma himself gave his resignation. During an interview, when he was asked about the controversy, he said,


I think I worked very hard for it, probably the hardest ever. Few matches were lost earlier and so heads were lost too. I like to believe that I was in the line of the steam of a pressure cooker that was waiting to release." [2]Rediff
In 2022, during the Indian Premier League auction, he created a massive blunder by gifting Khaleel Ahmed (cricket player) to Delhi Capitals, despite the highest bid being made by Mumbai Indians. Reportedly, during the auction, Mumbai Indians made a bid for the player at Rs. 5.25 crore and subsequently, Delhi Capitals raised the bid to Rs. 5.5 crore. However, the team immediately backed from the bid. This caused confusion to Charu who sold Khaleel to Delhi Capitals at Rs. 5.25 crore. [3]

DNA India
Facts/Trivia
He loves travelling in his leisure time. Charu also loves playing Golf whenever he is free.
Charu met his life partner, Anuja, for the first time in Mumbai.
As of 2022, Charu is residing in Bengaluru, Karnataka. During an interview, when asked about his decision to finally settle down in Bengaluru, Charu said,


My wife was instrumental in us moving here. Her family runs a small plantation in Coorg and we decided to move to Bangalore, so she could be close enough to supervise things.
 Charu has delivered many guest lectures on sports commentatory at various educational institutions. In November 2014, he delivered a lecture at MICA (formerly known as Mudra Institute of Communications, Ahmedabad). During his session, he talked about the insights which he had drawn from the vast repertoire of major international and national events that he has commentated on and presented, for various major television channels.
Charu qualified for the 1978 Commonwealth Games before becoming a sportscaster. During an interview, while talking about the same, he said,


I was the junior champion for seven years from the age of 11. I can safely say that later I was among the top three springboard divers in the country, the first two were from the army and were backed. I had qualified for the Commonwealth Games 1978 but had to give up as I had to go at my own expense. I had done well in the diving sport and quit at the ripe age of 19! There wasn't much left to do there. I was also a first-division cricketer in Kolkata. The broadcasting career started and it took off once the country liberalised and more networks began to come in the 90's.
During an interview, Charu revealed that it was not just the unfortunate fall of the auctioneer Hugh Edmeades that gave him the opportunity to conduct the 2022 IPL auction, but also an injury that he suffered in Kathmandu (Nepal) that brought about the opportunity. He said,


I had fallen in Kathmandu where I had gone for an auction for a cricket league and damaged my shoulder. There was some rain and I fell at the place where I was staying. I have been at home now for weeks, getting my physiotherapy done; if it were not for that fall, I would have been in a golf course playing – it's my passion these days and I spend hours at a golf course – and would have had no access to my phone. And Brijesh Patel couldn't have reached me."

He further revealed that he was having his lunch when he got a call from Brijesh Patel, the IPL governing council chairman, asking him to come to the auction venue to conduct it. Patel said,

Just get into a suit and come to the ITC Gardenia. Let's do this."