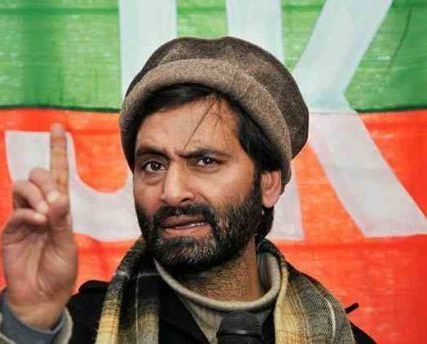 Yasin Malik is a Kashmiri militant-turned-separatist leader who backs the separation Kashmir from both India and Pakistan. Malik is undergoing trials in a series of cases including, terror-funding case, and the 1990 case of killing four Indian Air Force (IAF) personnel in Rawalpora, Kashmir.
Wiki/Biography
Yasin Malik was born on Wednesday, 3 April 1966 (age 57 years; as of 2023) in Maisuma, Srinagar. His zodiac sign is Aries. Yasin Malik graduated from Sri Pratap College, Srinagar. According to Malik, at a young age, he had witnessed violence done by security forces upon the Muslims on the streets of Kashmir which was one of the reasons why he resorted to arms movement. He was among the first men who crossed the Indian border in 1988 to get into Pakistan for militancy training. Following that, he carried armed insurgencies in the Kashmir valley and along with his group carried out several attacks on Indian Security forces and innocent people. He gave up violence in 1994 and adopted peaceful methods to compromise on Kashmir conflict. He has been arrested a number of times and has spent many years of his life in jail. Yasin Malik is currently lodged in the Tihar Jail.
Physical Appearance
Height (approx.): 5′ 10″
Hair Colour: Black
Eye Colour: Black
Family & Caste
Yasin Malik comes from a Muslim family.
Parents & Siblings
His father Ghulam Qadir Malik was a government bus driver. He died of a heart attack in 2005.
Relationship & Children
He married a Pakistani painter, Mushaal Hussein Mullick, in 2009.
In 2012, they became parents of a daughter, Raziyah Sultana.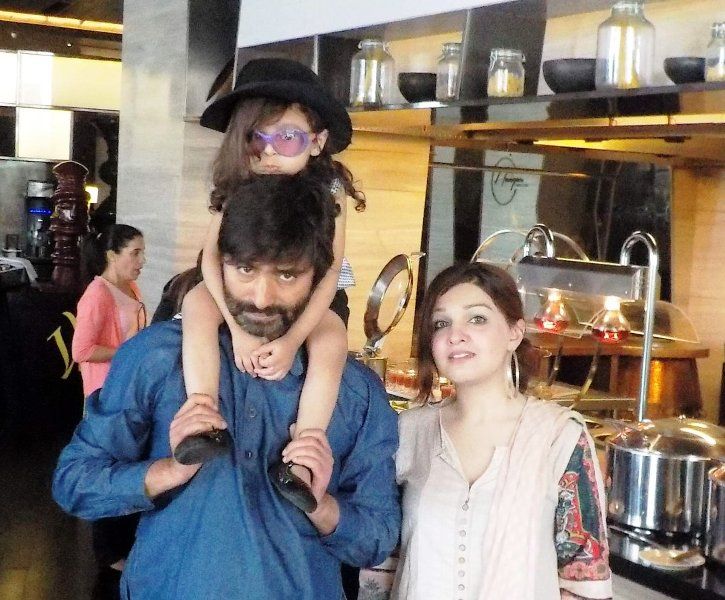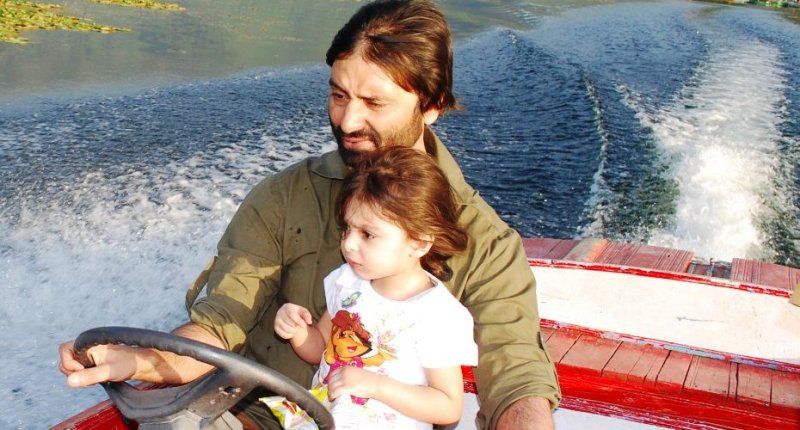 Militancy & Ceasefire
In 1988, Yasin Malik crossed over to the Pakistan-administered Kashmir where he received arms training by ISI at terrorist camps located in Pakistan occupied Kashmir (POK). In 1989, he became a chief member of then a militant organisation Jammu and Kashmir Liberation Front (JKLF), declaring his aim to free Kashmir. He along with other members carried out several attacks on the Indian security forces and Kashmiri Pandits living in the valley killing hundreds of innocents for political messaging. He began a guerilla war with the Indian security forces. He was captured in August 1990 and was imprisoned until 1994. Following that, Malik along with his organisation JKLF announced a ceasefire and shifted to peaceful methods to settle to the Kashmir issue.
Malik has also admitted his crimes in an interview given on BBC's Hardtalk with Tim Sebastian. He confessed to the killing of several armed and unarmed people in Kashmir, including the Murder of Justice Ganjuu and the killing of four IAF personnel in a deadly attack carried out in 1990 by JKLF militants.
Cases against Yasin Malik
In April 2019, the National Investigation Agency (NIA) arrested JKLF chief Yasin Malik in connection with a case related to the funding of terror and separatist groups in Jammu and Kashmir. NIA claimed that Yasin Malik got Rs 15 lakh from Watali on April 7, 2015, and that some of the money was used to fuel the unrest in the Valley after the killing of Hizb-ul-Mujahideen commander Burhan Wani in 2016. Currently, in 2020, the case is being pursued in a Terrorist and Disruptive Activities (Prevention) Act (TADA) court in Jammu by the Central Bureau of Investigation (CBI) agency. [1]

The Hindustan Times
The separatist leader has also been charged with the killing of four Indian Air Force (IAF) officers in 1990, shortly after the armed insurgencies started in the Muslim-majority region. Seven people, including Malik, were accused of killing the IAF officers in the region's main city of Srinagar. The  Jammu and Kashmir High Court stayed their trial in 1995, but that ruling was struck down by the same court in April last year. [2]

Swarajya
Malik is an accused in the kidnapping of Rubaiya Sayeed in 1989. Rubaiya is the daughter of then federal home minister and former Jammu and Kashmir chief minister, Mufti Mohammad Sayeed. Currently, in 2020, the case is being pursued in a Terrorist and Disruptive Activities (Prevention) Act (TADA) court in Jammu by the Central Bureau of Investigation (CBI) agency. [3]

Swarajya
Controversies
A picture of Yasin Malik with 26/11 Mumbai attacks mastermind Hafiz Saeed went viral. In the picture, he can be seen sitting next to the terrorist. Several protests in India erupted seeking the arrest of Yasin Malik.

Yasin Malik once slapped a policeman in Srinagar, following which he was taken into police custody. The incident took place when Malik and his followers were protesting against BJP-PDP's stand for Kashmiri Pandits.
In December 2016, Separatist leader Yasin Malik was arrested by the J&K Police in Pulwama after he tried to protest against the West Pakistan refugees domicile issue. [4]

Muslim Mirror

In May 2017, India Today's reporter, Kamaljit Sandhu was attacked by Yasin Malik. Sandhu, who had gone to take Yasin Malik's reaction on a special investigative report – Hurriyat Truth Tapes – when Malik snatched her phone and smashed it to pieces. [5]

India Today
On 19 May 2022, he was convicted in a terror funding case after he pleaded guilty. Earlier, he was booked under sections 16 (terrorist act), 17 (raising funds for the terrorist act), 18 (conspiracy to commit terrorist act), and 20 (being member of terrorist gang or organisation) of the Unlawful Activities Prevention Act (UAPA) and sections 120-B (criminal conspiracy) and 124-A (sedition) of the Indian Penal Code (IPC), and on 10 May 2022, he pleaded guilty for all charges and said that he would not challenge any of the charges against him. [6]

Hindustan Times The court said in a nine-page order,


The amicus curiae was directed to visit the accused in jail and to have legal consultation with him, so that the accused could be made aware of the maximum punishment which could be awarded to him if he entered into the plea of guilt… Thereafter also, accused Yasin Malik pleaded guilty to the charges framed against him."
On 25 May 2022, Yasin Malik was awarded life imprisonment by a special National Investigation Agency (NIA) court in New Delhi after he pleaded guilty to a terror funding case. [7]

Hindustan Times Judge Praveen Singh pronounced the judgement and said,


The convict may have given up the gun in 1994, but never expressed any regret for violence committed prior to 1994 and still remained engaged in violent acts. The offences committed were of a very serious nature, and intended to strike at the heart of the idea of India and to forcefully secede J&K from the Union of India."

He was sent to Tihar jail, where he was kept in prison number 7, solitary confinement in a high-rick cell. [8]The Hindu
Favourites
Yasin Malik likes the poetry of Allama Muhammad Iqbal, who is also the national poet and spiritual father of Pakistan. He is also a fan of Persian philosopher Abu Hamid Al-Ghazali's Writings.
Facts/Trivia
In 1983, Yasin Malik accompanied by a few members of the 'Tala' party disrupted an India vs West Indies cricket match held at the Sher-i-Kashmir Stadium.
Malik still lives in his ancestral mud house in Maisuma, a locality of Srinagar.
Reportedly, Yasin Malik was once badly remanded in jail which led to his partial face paralysis and deafness in the left year.
Reportedly, in Vivek Agnihotri's acclaimed film The Kashmir Files (2022), Chinmay Mandlekar played Farooq Malik Bitta, a character reminiscent of Yasin Malik.
On 26 July 2022, he was admitted to Ram Manohar Lohia Hospital in New Delhi after a fluctuation was noticed in his blood pressure. Reportedly, Malik was on an indefinite hunger strike since 22 July 2022 after the centre did not allow him to appear physically in the Jammu court hearing for the 1989 abduction case of Rubaiya Sayeed; Malik is an accused in the case. [10]

The Hindu