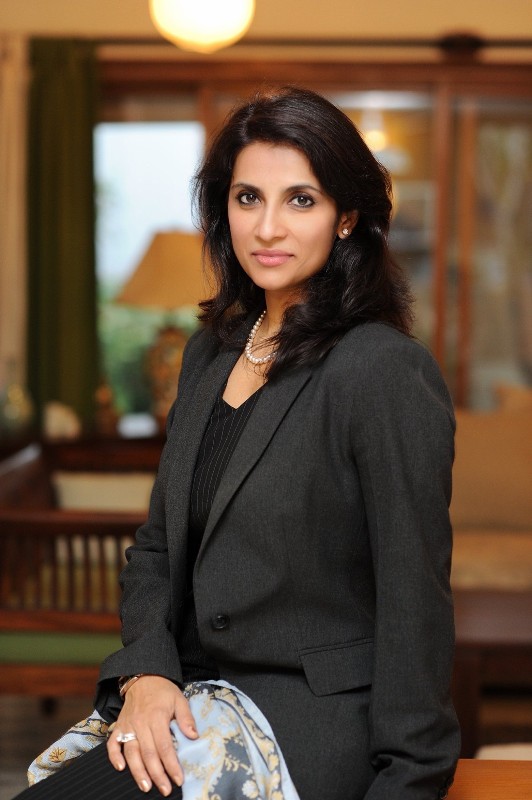 Sulajja Firodia Motwani is an Indian businesswoman. She is the vice-chairperson of Kinetic Engineering Limited. Her industry manufactures a complete range of two-wheeler mopeds, scooters and motorcycles. Electric autos, buggies and small electric taxis were also launched by her with an aim of green mobility and electric vehicles with Make in India aim. Kinetic Green Energy & Power Solutions Limited was founded by Sulajja to manufacture these three-wheelers.
Wiki/Biography
Sulajja Firodia Motwani was born as Sulajja Firodia on Wednesday, 26 August 1970 (age 51 years; as of 2021) in Maharashtra. [1]Sulajja's Twitter Account Her zodiac sign is Virgo. She received her schooling at Garware School in Pune. [2]Telegraph India In 1990, Sulajja received her Bachelor in Commerce degree from Brihan Maharashtra College of Commerce, Pune University. Later, at the age of 21, she went to Carnegie Mellon University at Pittsburgh to pursue an MBA degree. [3]Outlook Business
Physical Appearance
Height (approx.): 5'5″
Hair Colour: Black
Eye Colour: Black
Family
She belongs to a Marwari family. [4]Outlook Business
Parents & Siblings
Sulajja Firodia is the granddaughter of (Late) H. K. Firodia. He was the founder of Kinetic Engineering.
Her father's name is Arun Firodia. He is the founder and Chairman of the Firodia Group. He is also a Padmashree awardee. Her mother's name is Jayashree Firodia, and she is a doctor by profession.
She has two sisters named Vismaya who works at Infiniti Liveaboard and The Infiniti – Andaman and Kimaya who made her own niche as a design professional abroad, and she has a brother named Ajinkya, and he is an industrialist.
Husband & Children
Sulajja Firodia is married to Manish Motwani. He works at Kinetic Group, India. The couple has a son named Sidhant.
Career
After completing her MBA at the age of 21, she started working with an investment consultancy firm in California, Barra International, for four years. On the job, she was in the sales and finance department. During this time, she also met her husband Manish Motwani and got married to him. They were both green card holders of the USA. However, in 1996, due to the death of her grandfather, Sulajja and Manish both gave up their US citizenship and returned back to India and joined Kinetic. Initially at Kinetic, she managed the company's strategies and policies, sales, marketing and finance departments and portfolios. In a conversation with Outlook Business, she explained,
I kept travelling, meeting dealers across the country during the first few years."
In the 1980s, the market share for sales of the Kinetic was 55%, but a decade later, it fell down to 22% and then to 5% soon. It faced a lot of competition from TVS Suzuki and Hero Honda that were also the motorcycle manufacturers in India. Sulajja in an interview stated that Honda had a joint venture with Hero to manufacture motorcycles. She narrated,
We were depending on Honda for technology. But once they knew they are coming on their own, they stopped providing us new technology. It hit our rollouts."
In 1998, the Kinetic-Honda joint venture was put to rest. Under the leadership of Sulajja, Kinetic tried launching its motorcycles and scooters from 1998 to 2008 with other companies. However, the partnerships failed. In 2004, Taiwan-based Sanyang Motor Company took an 11% stake in Indian operations of Kinetic and soon, successfully launched a model called Flyte. She said in an interview about the new launching and partnership,
The venture with Sanyang was doing well and we had successfully launched a model called Flyte."
However, till then, the company was under  Rs. 5-billion debt. In 2011, Sulajja Motwani interacted with the Council of Scientific and Industrial Research (CSIR) that introduced her to the concept of EVs. In 2012, she went to California for three-wheelers' research and development. Soon, her efforts gave birth to the Kinetic Green Energy and Power Solution in India. In 2014, Kinetic Green began by manufacturing and selling golf carts. In a conversation with a media house, she commented upon this event,
Since, three-wheelers (3Ws) would have taken some years, we said let's look at our product acceptance, technology and get to understand the market better."
In 2016, Motwani earned a turnover of Rs. 50 million. Soon, Motwani also launched an e-rickshaw priced at Rs. 100,000 plus battery charges. This launching saw Rs. 150 million turnovers in 2016. In 2017, Motwani and the team received an Rs. 4-billion order for 27,000 e-rickshaws from the UP government that was approved by the then Chief Minister Akhilesh Yadav of Samajwadi Party (SP).
By the end of the financial year 2017, the turnover of the company went up to Rs. 1 billion. Later, Kinetic got into lithium-ion batteries for the three-wheelers in terms of technology. Motwani joined hands with the Italian auto luxury brand, Lamborghini, for e-golf carts and campus vehicles specifically for selling it in the US, North America, Asia-Pacific and the Middle East. The 75:25 JV works as a subsidiary of Kinetic Green. In an interview with a media house, Motwani explained her working with 75:25 JV. She said,
We have a 10-year brand licensing agreement and the golf cart market is expected to become a $5-billion market by 2024 from the current $3 billion."
She is a member of the advisor board of a youth-run organisation named AIESEC in Pune. She is the mastermind for the Kinetic group's business strategies, research and development including Automobile Manufacturing, Powertrain Systems, Green Energy, Multilevel parking solutions, Elevators & Escalators. Hyundai, Lamborghini, Taigene Electrical, Magna are the partners of Kinetic company. Kinetic Group's business strategies are also implemented by her. She was also chosen as the Chairperson for FICCI Maharashtra. She is a member of the National Steering Committee of FICCI. She is the Co-Chairperson of the Electric Vehicle Task Force at FICCI. She is the head of the Electric Three-Wheeler mobility of SMEV (Society of Manufacturers of Electric Vehicles). She is on the advisory board of an initiative by Hon'ble Prime Minister Narendra Modi titled iCreate – International Centre for Entrepreneurship & Technology. The Ministry of Heavy Industries appointed her as the Industry nominee on the Development Council for Electrical Mobility of India. She is also a member of the National Executive Committee of CII, a member of the prestigious Governing Body of CSIR (Council of Scientific and  Industrial Research, India), and a National Chairperson of the FICCI Young Leaders Forum. She is the Director on the Board of Invest India, apex Investment Promotion Agency for the Government of India. Sulajja is the Brand Ambassador for Plan International initiative – "Save the Girl Child."
Awards, Honours, Achievements
In 2002, World Economic Forum selected her as a "Young Global Leader."
Sulajja was honoured with the Society Young Achiever's Award for Business,  Young Super Achiever Award by Business Today in 2002.
In 2003, he also earned MTV's coveted Style-icon Award, India's Most Powerful Women award, and Top Management Consortium's Award of Excellence,
In 2019, she is the recipient of Outlook's Women of Worth (WOW) Award, Zee's Dare to Dream Award, Rotary International's Vocational Excellence Award, Pride of BMCC award, and Nari Shakti Award.
Later, she was also featured by India Today as a business "Face of the Millennium."
She was voted among the top 25 Business Leaders of the Next Century in a poll of industrialists done by Fortune.
IESA honoured her among the Women at the forefront of the EV ecosystem and Energy Storage around the globe.
Facts/Trivia
During her school years, she was the topper in the HSC and SSC examinations.
During her graduation, she was chosen as the vice-president of a youth-run organization in Pune named AIESEC.
In her leisure time, she adores mountain biking, scuba diving, skiing, and rollerblading. In an interview with Firstpost, she told,


I go mountain biking, scuba diving, skiing, roller blading– It requires a different skill altogether to ski downhill or swim underwater. I enjoy it."
Sulajja Firodia likes to participate in marathons. She is a fitness enthusiast. In her leisure time, she likes to play badminton. Various adventurous sports like skiing, sky diving and scuba diving are also liked by her. In a conversation with Firstpost, Motwani revealed her love for marathons,


I like working out as it the best stress buster. When you don't care about your weight, it reflects on your attitude to life. I challenge myself on the fitness front five days a week with different things like yoga, going to the gym and also running. For your own sake you need to address your nutrition and fitness levels."
Sulajja Firodia Motwani speaks fluently in Marathi, Hindi, Rajasthani, French and English, with a Sindhi tone.
In 2016, in a conversation with Ficci Flo, an online website, Motwani advised and messaged budding entrepreneurs,


Failures have bought in the greater learnings to succeed. Corporate Governance is all about core values that imbibes honesty, integrity, excellence and compassion in our products and delivery of our products in our company. wake up, dress up, show up and never ever give up."
Motwani loves doing yoga or gym. In a conversation with Firstpost, she disclosed,


My one hour at the gym or yoga is probably the best hour of my day. I have run half marathons and it is an unbelievably joyous feeling to have done it repeatedly."
Sulajja Firodia Motwani was a national level badminton player. During her school days, she was a basketball, volleyball, and dot-ball player. She also played basketball at the national level during her college days.