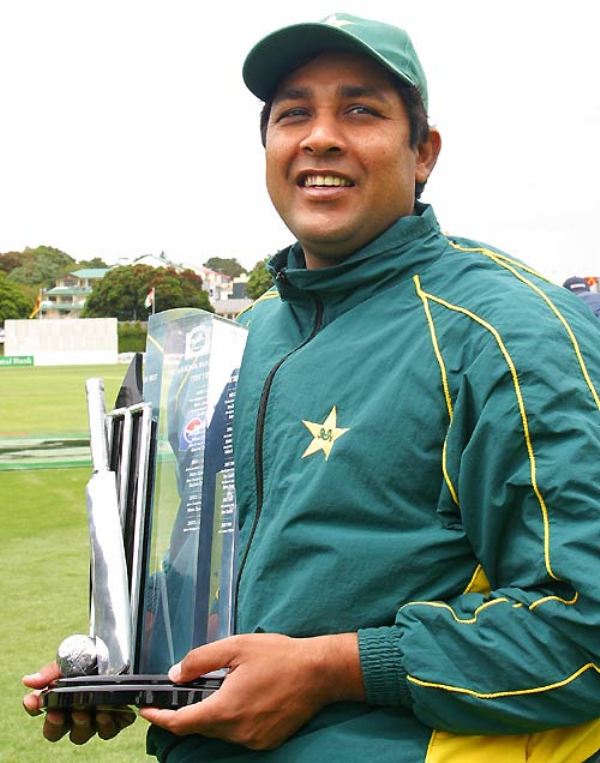 Inzamam-ul-Haq is a former Pakistani cricketer. He made a name for himself as a coveted player in an era dominated by legendary players like Sachin Tendulkar, Brian Lara, and Steve Waugh. He was a member of the Pakistani team which won the 1992 World Cup. He retired in 2007 after Pakistan failed to qualify for the second stage of the 2007 World Cup held in the West Indies.
Wiki/Biography
Inzamam-ul-Haq was born on Tuesday, 3 March 1970 (age 52 years; as of 2022) in Multan, Pakistan. His zodiac sign is Pisces. His family used to live in Hansi, a town in modern-day Haryana, India; however, moved to Pakistan during the 1947 partition. He completed his graduation at Government Emerson College Multan. He is also a prominent member of the Tablighi Jamaat of Pakistan. [1]News Nation Almost everyone in his family is a cricket lover, hence he also started playing and was a very good bowler in his growing years; however, he gave up bowling completely and started practising batting.
Physical Appearance
Height (approx.): 6′ 3″
Weight (approx.): 95 kg
Hair Colour: Black
Eye Colour: Black
Family & Sect
Inzamam-ul-Haq belongs to a Syed Sunni Muslim family. [2]Outlook India
Parents & Siblings
His father, Intizam-ul-Haq, was a cricket lover. His father survived the Hindu-Muslim riots during the Partition of India. His father visited his hometown in India twice, in 1962 and 2005. [3]Zee News He is the youngest among his 4 brothers and sister. His eldest brother is Ehteram-ul-Haq, an English professor at Hussain Islamia Degree College Multan. His brothers Insaram-ul-Haq and Intizar-ul-Haq are local businessmen in Multan. His brother-in-law, Maghfoor-ul-Haq Taabish, is a businessman and the son of famous musician Mansoor Taabish. His Ikhtasar-ul-Haq lives in England. His nephew Imam-ul-Haq plays cricket for Pakistan.
Wife & Children
His wife's name is Kashifa-ul-Haq, and the couple has 2 children, a son, Ibtasam-ul-Haq, and a daughter, Amina-ul-Haq, who is married to Mohsin Masood, son of famous businessman Malik Muhammad Masood Khokhar of Sargodha.
Religion
He follows Islam and is a devout Muslim.
Signature/Autograph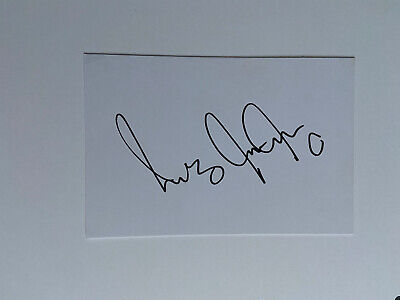 Career
Domestic Cricket
He played for the Multan team in the Under-19 division. He played for United Bank Limited, Faisalabad, Rawalpindi, the National Bank of Pakistan, and the Water and Power Development Authority in domestic fixtures.
International 
Tests
He made his test debut on 4 June 1992 against England at Edgbaston, England. After playing in his debut series against England in 1992, he was dropped as he looked shaky toward seam bowling. He started working on his batting and became ICC Test Batsman no.1 in 1995. In his career, he played against all test-playing nations. He made 329 runs in a match against New Zealand in Lahore, the second-highest score for Pakistan in tests. He scored 184 in his 100th test match. He has the highest average for any Pakistani player in the test matches won by Pakistan. He played his last test match on 8 October 2007 against South Africa at Gaddafi Stadium, Lahore.
ODI
He made his ODI debut on 22 November 1991 against West Indies at Gaddafi Stadium, Pakistan. After making his debut against West Indies in 1991, he went on to become the highest run scorer for Pakistan. He played in 5 world cups and displayed all types of shot-playing abilities. He held the record for most ODI fifties (83), which was later broken by Sachin Tendulkar (96). He played his last ODI match on 21 March 2007 against Zimbabwe at Sabina Park, West Indies.
1992 World Cup
In the 1992 World Cup, he was an unfamiliar face in the Pakistani squad and played at different positions in the tournament. His knock of 60 runs in just 37 balls against New Zealand in the crucial semi-final match made him a household name. New Zealand captain Martin Crowe talked about this inning in an interview and said,
The game was ours till Inzamam came out with that glorious hitting. Pakistan had to go for the big shots, and Inzamam took it upon himself to hit out." [4]Sports Keeda
Wasim Akram also talked about Inzamam's semi-final match-winning knock in an interview and said,
The night before, Inzy had high fever and had been throwing up all night, so he went to Imran Khan and said, 'I've got fever and I don't think I can play.' Imran said: 'Inzy, don't think about anything else, just think how you are going to play this game." [5]Firstpost
Later, Pakistan won the final of the tournament to lift the World Cup trophy. In an interview, Inzamam talked about the 1992 World Cup triumph and said that the victory would inspire the younger generation of cricketers in Pakistan. He said,
The victory in the 1992 World Cup changed Pakistan cricket. A number of cricketers from that side turned out to be role models and inspiration for the younger generation. Collectively, they proved to be a force to be reckoned with, I think it was the best era in which I played cricket. We defeated almost every team in Test and ODI arena on a regular basis." [6]News18
T20I
He played his only T20 match on 28 August 2006 against England at County ground, England.
Captain of Pakistan
He was the Captain of the Pakistan team in 30 tests. Reportedly, during his captaincy, he earned respect from almost every player in the team, and in an interview, Bob Woolmer, the then coach of Pakistan, even said that players listen to Inzamam more than him. [7]Outlook India As a captain, his batting average was higher than when he was not the captain.
Chief Selector of Pakistan and Head Coach of Afghanistan
He joined Afghanistan National team as head coach in late 2015; however, when Pakistan Cricket Board hired him as Chief selector in 2016, he came and selected the Pakistani team that won the Asia Cup in 2017. He left the post in 2019.
Jersey Number
Records
He has the highest ODI runs by any Pakistani player 11739 runs. [8]

ESPN Cricinfo
He has the highest number of the Fifties in Test Cricket and ODI Cricket by a Pakistani Batsman, 46 and 83 respectively.
He has the most runs by any Pakistani player in international cricket (20541 runs).
Stats
Batting Stats
Test
Highest Score  – 329 v New Zealand
One Day Internationals
Highest Score  – 137* v New Zealand
T20I
Highest Score  – 11* v England
World Cup Matches
Highest Score  – 81 v Australia
Fielding and Bowling Stats
Test Cricket
One Day Internationals
Controversies
Inviting Fellow Players to Islam
He sparked controversy when in an interview, he said that while playing in county cricket in England, he, along with another Pakistani cricketer Saqlain Mushtaq and Indian cricketer Wasim Jaffer, used to invite fellow non-Islamic players to convert to Islam.
"I, Saqlain Mushtaq @Saqlain_Mushtaq, and Wasim Zafar (Indian Muslim cricketer) @WasimJaffer14 used to convert Non-Muslim cricketers to Islam in England"

– Inzamam ul Haq (Ex Pak Captain & Chief Selector Pakistan Cricket)@ashwinravi99 must ask 'Inzy Bhai' in next interview. pic.twitter.com/3RaExom9wE

— Pakistan Untold (@pakistan_untold) December 19, 2020
Oval Test Controversy
In 2006, Inzamam was the captain in the controversial test match against England when they were accused of ball tampering by the England team, and the umpires gave away 5 penalty runs, which indicated that the team had done something to the ball. Pakistani team refused to play after the tea break, and after waiting for one hour, umpires took off the stumps and declared England as the winner of the match, and  Inzamam was banned from the ODI series against England. When asked about it, Inzamam said,
"He felt that the ball was tampered and awarded five runs to the opposition. And as per ICC rules, it meant we were proved guilty of doing it. So I went up to Darrell Hair and asked him what exactly was wrong with the ball. As per ICC rule the umpire informs a player if he's guilty before awarding those five runs. However, I was not informed. Then I decided that I cannot lead a team like this and waited 15-20 minutes to show everyone the entire team protested against the decision."
ICC later changed the result of the match to 'Match Abandoned as a Draw' after a protest from Pakistan Cricket Board.
Comments about Indian Batsmen
In an interview with another Pakistani legend Ramiz Raja, he said,
"When we played against India, their batting was more powerful than us on paper. But even our batsmen scored 30 or 40 runs, it was for the team, but for India, even if they scored 100 runs, they played for themselves, so, that was the difference between the two sides." [9]ABP News
Sourav Ganguly's Controversial Catch
In 1999, India was playing against Pakistan, and Sourav Ganguly was given out after a controversial catch by wicketkeeper Moin Khan. India lost the test match by 12 runs. Inzamam said in an interview given to R.Ashwin, the Indian spin bowler,
"There were two people involved in the affair. One Azhar Mahmood and the other Moin Khan. When Sourav played the shot, it hit Azhar Mahmood first on his body and then Moin Khan caught it. I cannot clearly tell you about it because Azhar was not playing that Test match. I was unwell in the second innings so in my place Azhar was the substitute. I was not on the ground at that time but I can say that the catch was a doubtful one." [10]NDTV
Controversy with Pakistan Cricket Board
In 2013, differences between Inzamam-ul-Haq and PCB hit the headlines when Inzamam-ul-Haq's name was not announced by the PCB as the batting consultant for Pakistan's tour to South Africa. According to Inzamam, the PCB officials never contacted him to offer the post of batting consultant; however, according to the PCB officials, they tried to contact Inzamam. In an interview, Inzamam talked about this and said,
"I don't know the reason for this, maybe there was some problem the chairman of the board faced. I had informed the board I was interested in working as batting consultant with the players. I did my best with them in the short time available before the Indian tour. But when they didn't contact me what can I say." [11]News18
Fight With an Indian Fan
In 1997, in a Sahara Cup match in Toronto, Canada, a fight broke out between Inzamam and a fan of the Indian cricket team from the stands when the fan started calling him 'Aloo'(Potato) and 'Motu'(Fat) from the stands. Inzamam became so angry that he went inside the stands and tried to beat him with a bat. He was taken out from there by the security, and the fan was also ousted from the stadium.
Awards, Honours, Achievements
Facts/Trivia
In the 1992 World Cup, he was relatively a new player; however, captain Imran Khan handpicked him for the tournament.
When he was the chief selector of PCB in 2017, he was awarded 10 million rupees after Pakistan won the Champions Trophy. [18]

The Indian Express
He had weight issues, and later on in his career, he would hardly take doubles or triples and would score most of his runs by boundaries.
He underwent Angioplasty after complaining of pain in the stomach area in 2021. [21]

Hindustan Times