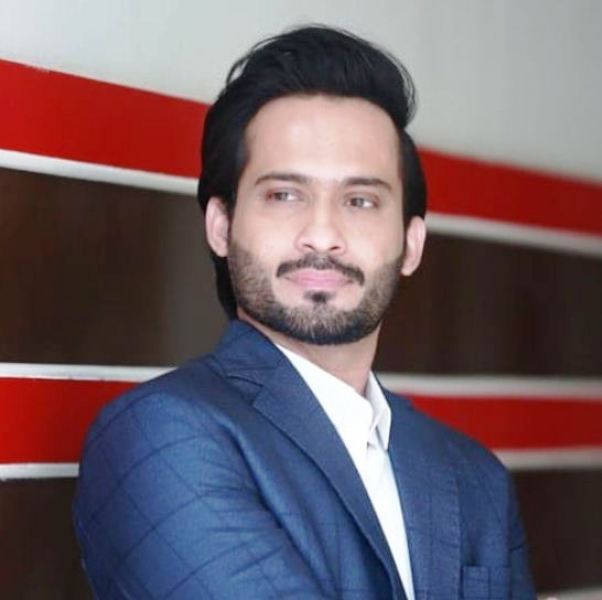 Waqar Zaka is a well-known Pakistani TV Host and a Crypto Trader. He is famous for hosting the TV reality game show 'Living on the Edge' (2004).
Wiki/Biography
Waqar was born on Thursday, 17 July 1993 (age 45 years; as of 2023), the birth date is verified by Waqar Zaka with his chat with StarsUnfolded. He was born in Tehran, Iran. [1]Waqarzaka.net His zodiac sign is Cancer. He did his schooling from B. V. S. Parsi High School. Later, he joined Adamjee Government Science College in Karachi to complete his Bachelor in Civil Engineering, and then, he joined NED University of Engineering and Technology in Karachi to complete his Pre-Engineering. [2]Pakpedia He enrolled himself in the New York Film Academy in the United States to complete Master of Fine Arts (MFA) in Filmmaking.
Physical Appearance
Height (approx.): 5′ 11″
Hair Colour: Black
Eye Colour: Black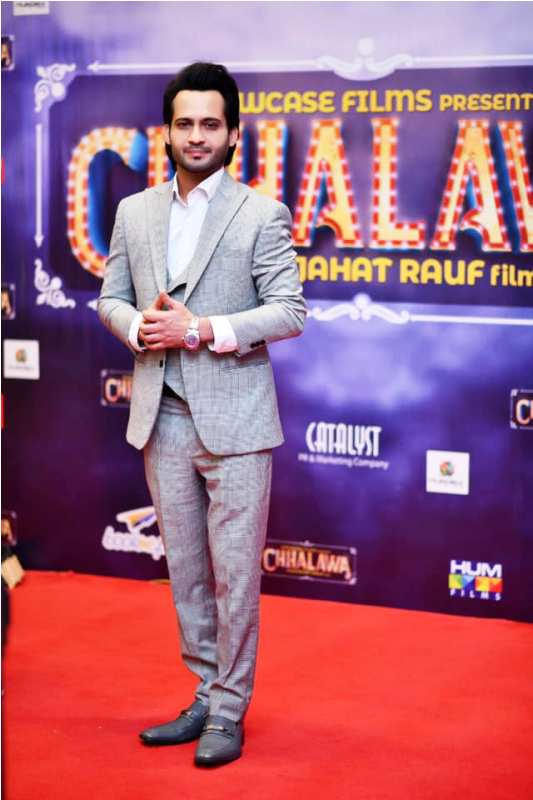 Family, Caste & Wife
Waqar was born in a Sunni Muslim family. His father, Father- Zaka-ud-Din used to work for the United Nations. Waqar's father is basically from Jaipur, India. [3]The Education Hub His mother's name is Samia Yaseem. Waqar has three sisters. Waqar is not married as in 2019.
Career
As a Singer and Actor
At the age of 15, he wrote the song "Nahi Parha Mein Ne Poora Saal," which became a massive hit. He has acted in the Pakistani telefilm "Phuppi Ka Ladka Ya Khala Ka Ladka" (2011). He played the character of Sameer in it.
As a VJ and Host
After completing his filmmaking course from New York, he started his career as a VJ and TV host with ARY Digital, a TV channel of Pakistan. He was VJ of the TV shows based on live calls and discussions. In 2004, he suggested the idea of making dare game show to the producers of ARY Digital, which was initially rejected. Zaka recorded a few dare videos and broadcasted it on ARY channel. His idea was appreciated by the audience, later, he launched the TV game reality show "Living on the Edge." The show was aired on ARY Music and became an instant hit.
In 2006, he launched another TV show 'XPOSED,' which was based on exposing underground activities and undercover criminal activities in Pakistan. The show was on air for a brief period but left a great impact on the Pakistani media.
In an interview, Zaka Said,
I brought new ideas to the industry. From Living on the Edge to Xposed, my shows were all later on copied by both local and international media. I am not the one who is saying it, Hindustan Times also acknowledged this."
In 2006, he was promoted to the position of Vice President in ARY Digital. He launched 'Desi Kurriyan,' a TV reality show in 2017. The concept of the show was of Obaid Khan and Jerjess Seja. The show was a massive hit as its concept was to focus on the urban lifestyles of the women in Pakistan. Later, in an interview, he said,
I did not want to do Desi Kuriyan, it tarnished my image quite a lot. People would blame me for promoting values against our culture through the show. They even had issues with me being the only male host amid 12 contestants."
In 2008, he appeared in the morning LIVE show of ARY Digital, in which Zaka used to challenge the people who claimed to have supernatural powers and to bring jinns or ghosts. He launched another TV show in 2014 with the name 'King of street magic.' The show provided the platform for the aspiring conspiracy theorists, illusionists, and paranormal investigators. Later, the show was banned by the Pakistani Government for catering sensitive and controversial content.
In 2015, he appeared in a show 'Line Pe Ajao' during the ICC Cricket World Cup. He said in an interview,
While all the TV channels will focus on the match, I will be in the crowd, talking to them and capturing their vengeance against the opposing team. Just imagine how it would feel to be in the stands of the Pakistan versus India cricket match and bring that action live for mobile phone users."
In 2019, he hosted a youth-based TV reality show, 'Champions,' aired on BOL Entertainment.
As a Politician
In 2013, he contested the Pakistani general election for the seat of the National Assembly of Pakistan from the Karachi NA-253 constituency. He secured only 31 votes out of the 211,768 total votes. In April 2019, he announced a political movement in Pakistan, 'Tehreek-e-Tech' with an ambition to pay back the Pakistani debts. [4]Mangobaaz In an interview on Samaa TV's show "Naya Din," he said,
Since I am an engineering graduate from NED University, I have come to realize that technology is the only way to pay back the debts of Pakistan," he said while on SAMAA TV's morning show Naya Din.
 As a Philanthropist
Waqar is one of the most popular philanthropists in Pakistan. He has been working for the welfare of the Muslim community across the world for a long time. He helped the Rohingya people (an Indo-Aryan ethnic group that follows Islam and mostly reside in Rakhine State, Myanmar) residing in Sittwe, Burma. This community has been facing discrimination and cruelty from some extremist groups of Burma for a long time. So, Zaka went there and with the help of the Pakistani Government, he helped them. He went to such places where major NGO's had failed to reach. He made a documentary on the people residing there and uploaded it on Facebook with the slogan "NAIKEE KAR, FACEBOOK PAR DAAL."
He also visited the Muslims who were suffering from the attacks in Syria. He helped the families residing in the war-struck city of Aleppo in Syria by relocating them to Turkey and provided them with proper accommodation. The main aim of his foundation "Waqar Zaka Foundation" is to reach out to the needy people personally and helping them with the donation collected by them.
He has started a #BhaiJaan campaign to help the victims of cybercrime, acid attack, and molestation.
 As a Social Media Influencer
In 2010, he started the concept of 'Selfie Videos' in Pakistan. He uploaded his travel vlogs on his Facebook account. He motivated people to work for the welfare of needy people across the globe. He became the first Pakistani to make content for the Korean app 'LINE' and Chinese app 'Zapya.' On this achievement, he said,
After being the first Pakistani to make content for the Korean app LINE, Thankyou to Allah for this. First Pakistani showbiz personality hired by a Chinese Company for content creation on social media. Appearance at Zapya Head office. Download Zapya, as I will start lots of contest for all of you."
In 2016, he became one of the most famous Pakistani celebrities on Snapchat. He uploads snaps related to sexual awareness, Islamic concepts, and other infotainment topics on Snapchat.
As an Entrepreneur
He was associated with the cryptocurrency Onecoin and Bitconnect in 2017, but he was scammed by the company. So, he decided to launch his own coin with the name 'Ouicoin.' He did its private crowd-sale through his snapchat account. In 2018, he founded a company "TenUp Nation" based on blockchain technology with an aim to use the profits for the welfare of people.
Controversies
In 2017, Zaka was in news for harassing a girl in Karachi. Later, a local man 'Junaid' (boyfriend of that girl) had a fight with Zaka. The matter was later sorted between both parties. Waqar told StarsUnfolded that Junaid was a drug dealer and the gang beat him as he exposed them in his show 'XPOSED' on ARY MUSIK.
In 2018, he was arrested by the Karachi Police for hiding alcohol in his car. Waqar denied it and said,
I don't know what's happening, or what is being aired on news. What have I done? What kind of substance have I taken? There's news that non-local alcohol has been found in my car. Kindly, read the FIR filed with the police. If you can't read it, please find someone who can." If you have sheesha in your home or car – irrespective if you're using it or not- you will be taken into custody by the police. Since I had sheesha in my car, I wasn't even using it, the police took me in custody and informed me that an FIR will be filed." [5]Tribune
Later, the court found that there was no alcohol or hookah found in his car and the case was dismissed.
Waqar was again in the news in 2019 for his post on Facebook. He posted,
Allah, please forgive me for posting content which was destroying young minds; I feel really bad for being harsh in Living on the Edge. I hope all the contestants who faced my anger will also forgive me. Allah, please help me in creating content which will practically help people in need." [6]Facebook
Awards
1997: Award won from BBC Asia for being the youngest Pop Duet band of Pakistan
2015: Pakistan Achievement Award, UK, for using social media to help humanity in war zones
2017: Shaheen Gold Medal Award from Nazriya Pakistan Council for social and humanitarian work in the war-torn areas of Syria and Myanmar (Received from Abdul Qadeer Khan)
Favourites
Singer(s): Honey Singh and Rahat Fateh Ali Khan
Rock Band: Noori
Food: Sea Food and Biryani
Song: Raat Jagey by Noori
Adventure Sports: Skydiving and Scuba Diving
Punch Line: Expect the Unexpected!
Facts/Trivia
In an interview, Waqar revealed that when he was in the final year of his graduation, he saw the advertisement of VJ hunt of ARY Digital. He went for the audition but was not allowed to enter the gate. Then, he gave PKR (Pakistani Rupees) 200 to the watchmen. The watchmen then allowed him to enter the gate but based on his looks, Zaka was rejected in the auditions.
Reportedly, the format of the TV game reality show 'Living on the Edge' is copied from India's TV game reality show, MTV Roadies. But as per Waqar's statement, it was originally his idea. He said that the makers of MTV Roadies had sent him a mail to grant them the permission to copy the format of his show.
He revealed in an interview that he was the initial choice to host 'Jeeto Pakistan' (2014), which is similar to Aamir Liaquat's  'Inaam Ghar' (2014). Zaka said,
I cannot copy Aamir Liaquat, it's not my genre."
There were rumours of Zaka dating Sanam Jung (Pakistani actress) to which he said,
This is the worst gossip I have heard. I have never even met Sanam, and social media has created these baseless rumours. I am single, not dating anyone. It is important that I clarify this because 'her respect is getting destroyed'."
He has attended various fests of  Tomorrow Land and Ultra Music Festival; as he is an EDM (Electronic Dance Music) lover.
He is often spotted smoking hookah.
His hobbies include travelling and hanging out with friends.
He is an avid animal lover.
He is a big fan of of the popular Indian rapper and singer, Honey Singh.
His anti-Indian sentiment posts on his social media accounts often receive backlash from many people; especially from India.
According to Waqar Zaka, he owns residential properties in  in Dubai Damc Hills, Los Angeles, and Islamabad.