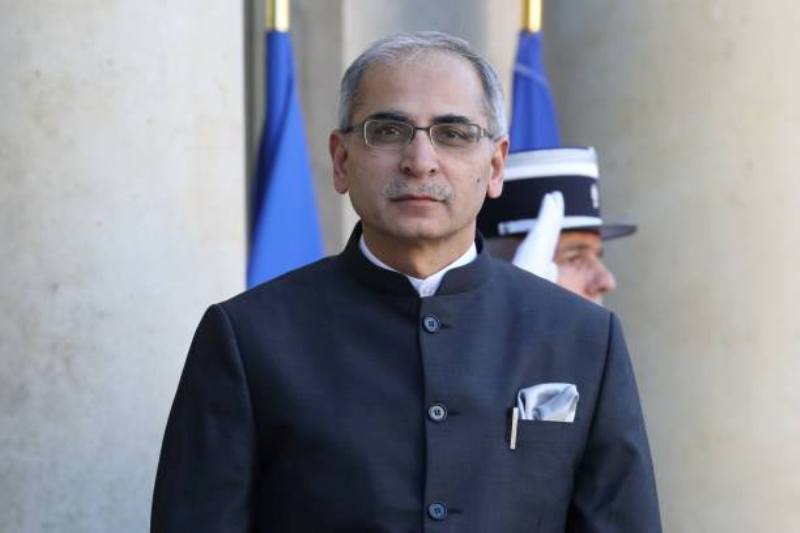 Vinay Mohan Kwatra is a member of the Indian Foreign Service (IFS) who became the 34th Foreign Secretary of India in May 2022.
Wiki/Biography
Vinay Mohan Kwatra was born in 1965 (age 57 years; as of 2022). He holds a degree of B.Sc. Agriculture and Animal Husbandry (Hons.) from G. B. Pant University of Agriculture, Pantnagar, Uttarakhand.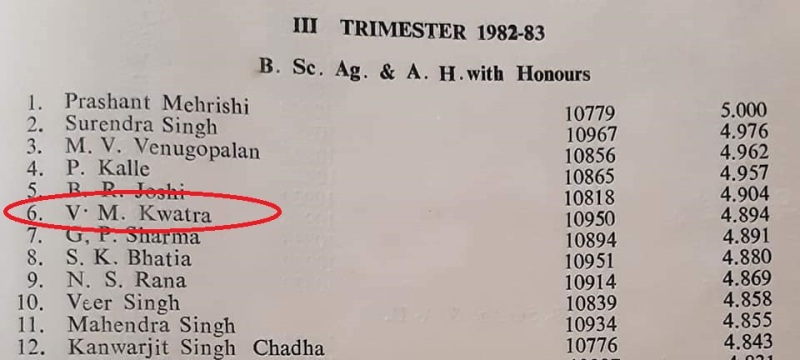 In 1988, he became an Indian Foreign Service (IFS) officer. While serving as a secretary in the Permanent Mission of India in Geneva, he obtained a diploma in International Relations from the Graduate Institute of International and Development Studies, Geneva. [1]The Indian Express
Family
Parents & Siblings
Not Much is known about his parents and siblings.
Wife & Children
Vinay Mohan Kwatra is married to Pooja Kapoor Kwatra, is an educational consultant, curriculum developer, and teacher. in Finance. She has taught Math and Business Management in International schools in Geneva, Tashkent, Delhi, Beijing, Kathmandu, Washington DC, and Paris. Together, Vinay and Pooja have two sons. His son Abhishek Kwatra works as a Hardware engineer at Microsoft.
Career
A 1988-batch Indian Foreign Service (IFS) officer, Kwatra has held positions in India's diplomatic missions during his 32 years of service. After joining the IFS, Kwatra was appointed as the third secretary and then the second secretary in the Permanent Mission of India in Geneva until 1993, where he handled work relating to the UN specialised agencies and  Human Rights Commission. From 1993 to 2003, he served as a Desk Officer at the headquarters in New Delhi dealing with the United Nations. Subsequently, he worked in the diplomatic missions in South Africa and Uzbekistan. From 2003 to 2006, he served as the counsellor in the Beijing embassy. Later, he became the deputy chief of mission in the Beijing embassy. For nearly 4 years, between 2006 and 2010, he lived in Nepal, where he represented India at the SAARC Secretariat, Kathmandu, heading the Trade, Economy and Finance Bureau. From May 2010 to July 2013, he served as the Minister (Commerce) in the embassy in Washington, DC. From July 2013 to October 2015, Kwatra served as the head of the Policy Planning & Research Division of the Ministry of External Affairs (MEA). Thereafter, he headed the Americas Division in the foreign ministry, where he was responsible for dealing with India's relations with the United States and Canada. From 2015 to 2017, he worked in Prime Minister Narendra Modi's office as the joint secretary before he went to France as India's ambassador. He served as the Ambassador of India to France from August 2017 to February 2020.
Prior to his diplomatic posting to Nepal in 2020, he has represented India in South Africa, Uzbekistan, China, and the USA. From March 2020 to April 2022, he served as the Indian Ambassador to Nepal. Apart from having experience in dealing with the UN organisations such as the International Labour Organisation (ILO) and the World Health Organisation (WHO), he has served in Indian diplomatic missions in China and the US. A former PMO official, Vinay Kwatra has also served as India's Ambassador and Permanent Delegate to UNESCO in the past.
On 5 April 2022, Vinay Mohan Kwatra was declared the 34th Foreign Secretary of India. Kwatra is preceded by Harsh Vardhan Shringla who is set to retire on 30 April 2022.