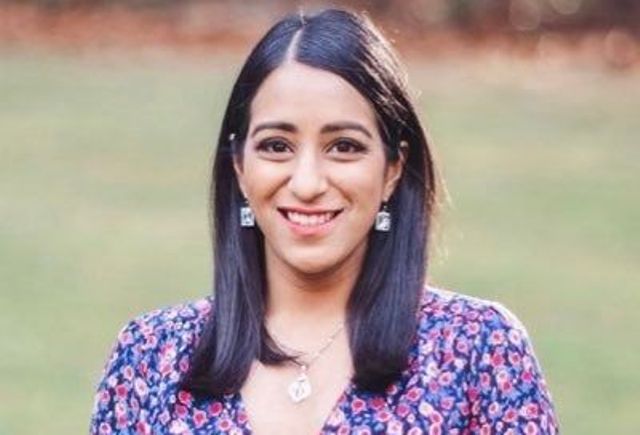 Sabrina Siddiqui is an American journalist of Pakistani origin who works as a White House reporter for The Wall Street Journal in Washington, D.C. She hit the headlines after she asked a question to Prime Minister Narendra Modi related to the status of minorities in India during his visit to the United States in June 2023.
Wiki/Biography
Sabrina Siddiqui was born on Tuesday, 9 December 1986 (age 36 years; as of 2022) in the United States of America (USA). Her zodiac sign is Sagittarius.
Sabrina graduated from the Medill School of Journalism, Media, Integrated Marketing Communications at Northwestern University in the United States.
Physical Appearance
Height (approx.): 5′ 4″
Hair Colour: Black
Eye Colour: Dark Brown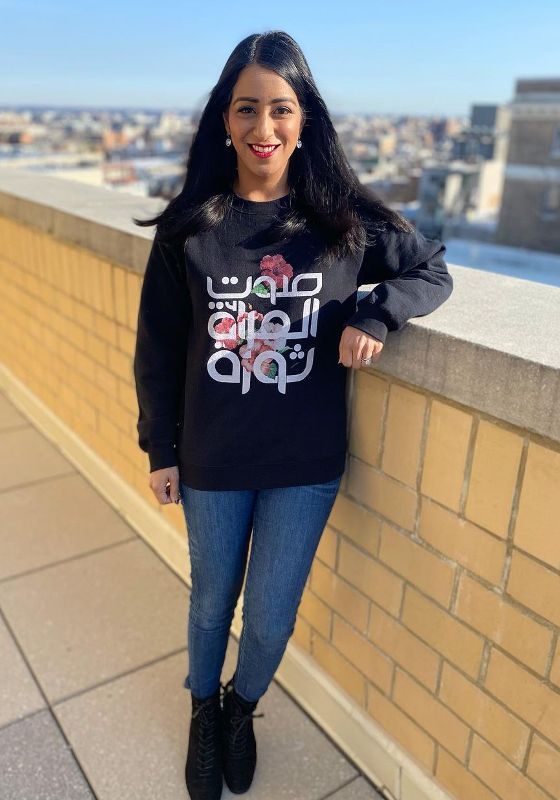 Family
Sabrina Siddiqui belongs to a Muslim family in the United States.
Parents & Siblings
Sabrina's mother, Nishat Siddiqui, hails from Pakistan. She is a chef and operates her own restaurant, Nishat's Kitchen, which is situated in Allen, Texas. [1]Nishat Siddiqui – Instagram Sabrina's father, on the other hand, was born in India, but he spent his formative years growing up in Pakistan. Sabrina Siddiqui has a brother named Anwar Siddiqui.
Husband & Children
Sabrina Siddiqui got married to Muhammad Ali Syed Jafri in 2019. The duo dated for a long period of time before getting married.
The duo has a daughter named Sofia.
Religion
Sabrina Siddiqui follows Islam.
Career
Journalist
Sabrina Siddiqui joined Bloomberg News after graduating from the Medill School of Journalism. She worked with the White House team at Bloomberg News. She also reported on higher education, personal finance, and venture capital for Bloomberg Businessweek. Sabrina served as the editor-in-chief of the South Asian News network's 'Divanee.' She later worked as a political reporter at the Huffington Post (now HuffPost) for about three years during which she covered Congress and United States Senator Mitt Romney's 2012 presidential campaign.
Sabrina later worked as a political reporter at The Guardian and covered the 2016 presidential election. She reported on Hillary Clinton and was also embedded with United States Senator Marco Rubio.
In 2016, she worked for an American news-based television channel named MSNBC. She took on the role of podcast host for 'Politics for Humans' and frequently contributed to the channel's commentary as a political analyst.
She later started working as a White House reporter for The Wall Street Journal in Washington, D.C. and focused on covering the White House and the U.S. Presidents with particular emphasis on reporting on the presidency of Joe Biden.
Question on Minority Rights Triggered Backlash
Following Prime Minister Narendra Modi's first state visit to the United States in June 2023, Sabrina Siddiqui faced severe online criticism for posing a question concerning the status of minority communities, particularly Muslims, in India. Sabrina asked,
India has long prided itself as the world's largest democracy, but there are many human rights groups who say that your government has discriminated against religious minorities and sought to silence its critics. As you stand here in the East Room of the White House, where so many world leaders have made commitments to protecting democracy, what steps are you and your government willing to take to improve the rights of Muslims and other minorities in your country and to uphold free speech?"
Modi expressed his 'surprise' over the question and responded,
Democracy is our spirit. Democracy runs in our veins. We live democracy…our government has taken the basic principles of democracy…we have always proved that democracy can deliver. And when I say deliver, this is regardless of caste, creed, religion, gender. There is absolutely no space for discrimination."
#WATCH | "We are a democracy…India & America both have democracy in our DNA. Democracy is in our spirit & we live it and it's written in our Constitution…So no question of discrimination on the grounds of caste, creed or religion arises. That is why, India believes in sabka… pic.twitter.com/orVkCVkLLf

— ANI (@ANI) June 22, 2023
Sabrina's trolling led many Congress members and White House staff to publicly condemn the harassment Siddiqui faced. In support of Sabrina Siddiqui, White House Press Secretary Karine Jean-Pierre stated,
We're certainly here, at the White House, under this administration, committed to the freedom of the press, which is why we had the press conference last week. We certainly condemn any efforts of intimidation or harassment of a journalist or any journalist that is just trying to do their job. And so, I just want to be very clear about that."
Facts/Trivia
Sabrina has a deep affection for animals, especially dogs. Her love for these furry companions is evident as she frequently shares heartwarming pictures of himself with dogs on her social media handles.
Sabrina Siddiqui is an avid supporter of the Indian cricket team, which she made evident in 2023 when she shared a tweet. The picture showed her and her father cheerfully backing the Indian team. This tweet came in response to the criticism she received after she posed a question concerning the status of minority communities, particularly Muslims, in India to Prime Minister Narendra Modi during his first state visit to the United States in June 2023. By sharing the image, Sabrina aimed to address her critics while emphasizing her affinity and connection to India.
She follows a non-vegetarian diet.
Sabrina was one of two journalists who accompanied President Joe Biden on a confidential trip to Kyiv, Ukraine, in 2023. It was her first work trip following her return from maternity leave. Despite some initial concerns about managing her breastmilk pumping requirements during the trip, she agreed to proceed. While preparing for the trip, Sabrina realized that she would not be able to see photos or videos of her daughter, Sofia, on her phone to stimulate milk production while pumping milk. To resolve this, she had her husband, Ali, print some of her favourite pictures of Sofia. Sabrina also packed her daughter's cherished brown bear lovey and a favourite rubber ducky to feel closer to her child during the trip.

Sabrina and the Associated Press journalist Evan Vucci were bound to secrecy. They were only permitted to disclose the plans to their respective spouses and one editor from their respective news organizations. Their cell phones were confiscated for almost the entire trip. Upon reaching Warsaw, Poland, Sabrina shared a humorous update. She tweeted a photo of her breast milk with a quip about how it was the only souvenir she had for Sofia from Kyiv.