Mariyappan Thangavelu is an Indian Paralympic high jumper and coach who is known for representing India in the 2016 Summer Paralympic Games held in Rio de Janeiro and the 2020 Summer Paralympic games held in Tokyo.
Wiki/Biography
Mariyappan Thangavelu was born on Wednesday, 28 June 1995 (age 26 years; as of 2021) in Periavadagampatti village, Salem, Tamil Nadu. His zodiac sign is Aries. Mariyappan attended a local school in his village, and after completing his schooling, he attended AVS College of Arts and Science in Ramanligapuram, Tamil Nadu, to pursue a bachelor's degree in Business Administration.
Physical Appearance
Height (approx.): 5′ 6″
Eye Colour: Black
Hair Colour: Black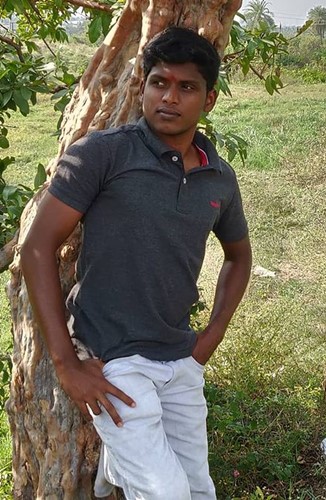 Family
Parents & Siblings
It was reported that Mariyappan's father abandoned the family pretty early. His mother, Saroja, is daily wage labour. He has four brothers. His younger brother, Kumar, dropped out of college due to a lack of funds, and his younger brother Gopi is in high school. He has an elder sister, Sudha, who is married.
Career
Mariyappan was born in a poor family, and while he was in school, he met with a tragic accident when a truck driver drove over his right leg, causing it to become stunted. However, Mariyappan didn't let his disability hold him back, and he completed his education. In school, Mariyappan enjoyed playing volleyball, and then his physical education teacher in school suggested that he should try his luck with high jumping. Mariyappan then began practicing high jumping on huge loads of sand at a construction site. He participated in his first competitive event at the age of 14 and earned second in the event. This encouraged him to train harder and improve himself, and in 2013, Indian high jump athlete coach Satyanarayana witnessed him at an event and decided to take him up for training. Satyanarayana decided to take him to Bangalore to the Sports Academy of India for Differently-Abled and carry out his coaching. In 2016, Mariyappan participated in the Rio Paralympics qualifiers at the IPC Grand Prix in Tunisia. He cleared the men's high jump T-42 event with a jump of 1.78 m (5 ft 10 in). He qualified for the Paralympics, and in Rio Paralympics, he won a gold medal during the men's high jump T-42 event with a jump of 1.89 m (6 ft 1 in). In November 2019, he participated in the 2019 World Para Athletics Championship and cleared a distance of 1.80 m (5 ft 11 in) in the men's high jump T-63 event to win the bronze medal. In 2018, Mariyappan was offered a job in the Sports Authority of India (SAI) as a Group A post coach.
Medals
Gold medal at Rio Paralympics in Men's High Jump T-42 event in 2016
Bronze medal at the 2019 World Para Athletics Championship in Men's High Jump T-63 event
Silver medal at the 2020 Summer Paralympics in Tokyo in Men's High Jump T-42 category
Awards
Major Dhyan Chand Khel Ratna Award in 2020
Rewards
For the gold medal at the 2016 Rio Paralympics, Mariyappan received a cash reward of Rs. 2 crores from the Government of Tamil Nadu, and the Ministry of Youth Affairs and Sports gave him cash prize of Rs. 75 lakh. After hearing about his financial crisis, Sachin Tendulkar started a fund for Mariyappan and gave him Rs. 15 lakh. Yash Raj Films and the Delhi Golf Club gave him Rs. 10 lakh each for his spectacular win at the Rio Paralympics.
Favourites
Car Collection
Mariyappan owns a white BMW 3 Series GT.
Facts/Trivia
In the early days, Mariyappan's mother was working as a construction worker, but after his mother faced some health issues, Mariyappan took a monetary loan from a relative and helped her open a vegetable shop.
Mariyappan has received huge support from his coach Satyanarayana who took care of his expense with the help of the Sports Authority of India (SAI). In an interview, Mariyappan said-


After he saw me at a national meet, he came and convinced my family and also made arrangements at my college, and trained me here in Bengaluru for about two years. He has been more like a friend to me, supporting me through every practice and every day."

Mariyappan used some part of all the prize money he received to buy a piece of land for paddy farming so that his family could have a better and stable source of income. He used a small portion of the prize money to build a better house for his family, and he kept the remaining amount in the bank.
In 2017, during an interview, Mariyappan talked about how he had been using his prize money to take care of his expenses, and he was in desperate need of a job to support his family. Mariyappan also requested the Tamil Nadu government to help him, but there was no response from the government.
In October 2018, Mariyappan was the flag bearer during the opening ceremony of the 2018 Asian Para Games that took place in Jakarta.
In the 2020 Summer Paralympics, Mariyappan was competing against the American para-athlete Sam Grewe in the finals. Mariyappan tried to clear the 1.88 m bar height, but he failed to clear it. He cleared the 1.86 m bar and won the silver medal in the Men's High Jump T-63 event. During an interview after the event, he said-


The sock on my other leg (the impaired right leg) got wet and it was difficult to jump. I have cleared 1.90m in the past. But the rain played spoilsport."

In July 2021, Mariyappan was appointed as the flag bearer for India in the 2020 Summer Paralympics; however, he was quarantined in his hotel room when someone close to him in the flight got tested positive for Covid-19. Even though Mariyappan tested negative, he was asked to stay in the room as a precautionary measure.
Even after the tragic accident, Mariyappan didn't give up on his dreams and fought all the odds to come out as a world-known para-athlete. He follows a simple life motto, i.e.


Try and try again, you will succeed in the end."

This motto has helped him in overcoming some really tough and trying times in his life.