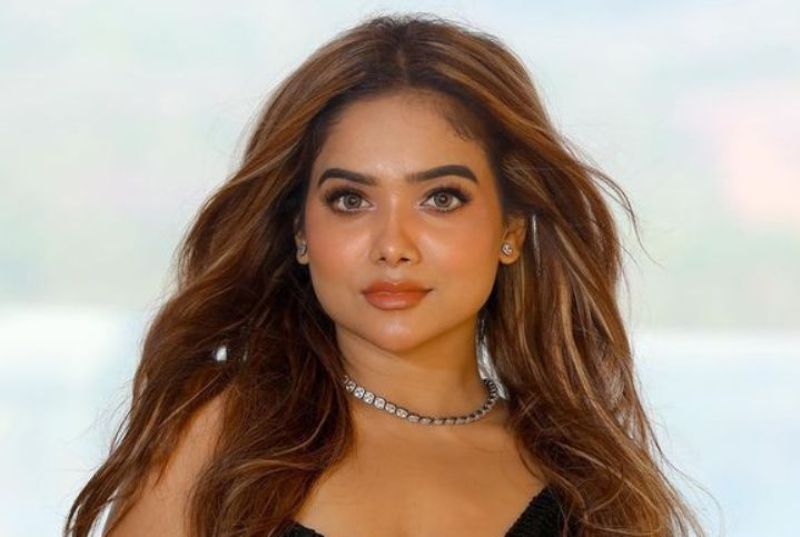 Manisha Rani is an Indian dancer and social media influencer who is known for the entertaining videos that she shares on her social media handles. Her rise to fame can be attributed to her compelling TikTok content. From humble beginnings as a waitress and a background dancer at weddings, Manisha's relentless efforts have cemented her place in the entertainment industry.
Wiki/Biography
Manisha Rani was born on 10 June in Munger, Bihar, India. Her zodiac sign is Virgo.
Physical Appearance
Height (approx.): 5′ 3″
Weight (approx.): 50 kg
Hair Colour: Black with Light Golden Brown highlights
Eye Colour: Black
Figure Measurements (approx.): 32-28-32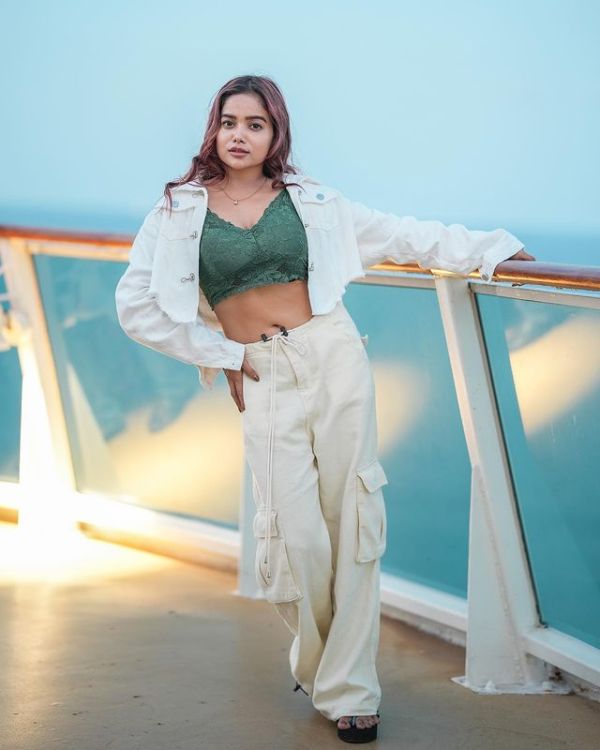 Family
Manisha Rani belongs to a modest family in Munger, Bihar.
Parents & Siblings
Her father's name is Manoj Kumar. Manisha's parents separated when she was in fifth grade. Following this, she started living with her father along with her siblings. [1]Siddharth Kannan – YouTube
Manisha has a sister named Sharika Rani and two brothers; one of her brothers is named Rohit Raj.
Husband & Children
Manisha Rani is unmarried and has no children.
Religion
Manisha Rani follows Hinduism. [2]Manisha Rani – YouTube
Career
Television
Manisha Rani made her debut in the television industry by making an episodic appearance in the comedy-drama serial 'Gudiya Hamari Sabhi Pe Bhari,' which aired on the channel And TV (stylized as &tv).
OTT
Manisha Rani appeared in Bigg Boss OTT Season 2 as a contestant in 2023.
Awards
Manisha Rani got the Best Influencer and Entertainer award at Radio Adda Excellence Awards in 2022
She received Ace Influencer and Business Award in 2022
Tattoos
Manisha Rani got '1 Piece' inked on her left forearm.
She got 'Fire' inked on the left side of her back.
Facts/Trivia
Manisha Rani was inclined towards dancing and acting since her childhood. She used to participate in local dance competitions and secure the first position. [3]

Siddharth Kannan – YouTube
Manisha aspired to participate in the reality show 'Dance India Dance' when she was in 12th grade; however, her father opposed the idea. In an interview, Manisha talked about her dreams of becoming an actor and dancer and revealed that she attempted to convince her father to let her relocate to Kolkata with a friend, hoping to pursue her passion there, but her father did not grant permission for this either. Manisha, determined to follow her dreams, left a letter for her father at home, expressing remorse for her decision and left for Kolkata. She recounted that her father refrained from speaking to her for an entire year following her departure. [4]

Siddharth Kannan – YouTube Manisha Rani, in the interview, said,


When I ran from home, I went to Kolkata. I wanted to learn to dance and my father was not allowing me, So, I wrote a letter to my father and I ran away with a friend. I wrote to my dad, "Maaf kijiyega humko (please forgive me). I got into a train without a ticket. I was so fearless that I did not fear getting arrested, I would sit in the lockup for 2 hours. In fact, we would not even buy Rs 5 platform tickets in Kolkata. I stayed in a house which was in such a bad condition, I don't think today any of my family members would be able to live. The house was in a bad condition and had mosquitos, and would not be able to sh** also because of the mosquitos."
In an interview, Manisha shared her challenging experiences in Kolkata. She recounted working as a background dancer and waitress at various weddings, earning a daily wage of Rs. 500 as a waitress. Manisha recalled an incident when she struggled to pay the rent. To overcome her financial constraints, she decided to work as a background dancer at events in villages around Kolkata and Bihar; Manisha got the offer to work at these events from a boy named Monty. Upon reaching the locations, Manisha noticed that the other dancers were wearing revealing outfits and performing provocative moves. She, however, chose to maintain her grace and refused to wear bold clothes. Manisha danced for about 10 days at these events, but she eventually reached a point where she made the decision to return to Kolkata. When she asked the manager for her payment, he insisted that she dance for two more days before receiving it. Manisha declined and asked him to keep the money and let her leave. The manager, however, locked her in a room against her will, insisting that she stay for additional two days. Manisha managed to find a way to escape from the situation. Stranded without a phone or money, she made her way to the railway station and contacted her boyfriend, who resided in Kolkata. She requested him to send her Rs. 500 so she could travel back to Kolkata. Upon reaching the Kolkata railway station, where her boyfriend came to receive her, Manisha fainted. [5]

Siddharth Kannan – YouTube
According to Manisha, she decided to go back to Munger, Bihar, after living for a period of time in Kolkata, and she started making videos and uploading them on TikTok, which led her to get some events in Patna, Bihar. In an interview, she said that the director of a television serial titled 'Gudiya Hamari Sabhi Pe Bhari' on & TV offered her a role after her videos went viral and asked her to reach Mumbai for look tests. Manisha Rani got the role, and she worked for about two years in the serial.