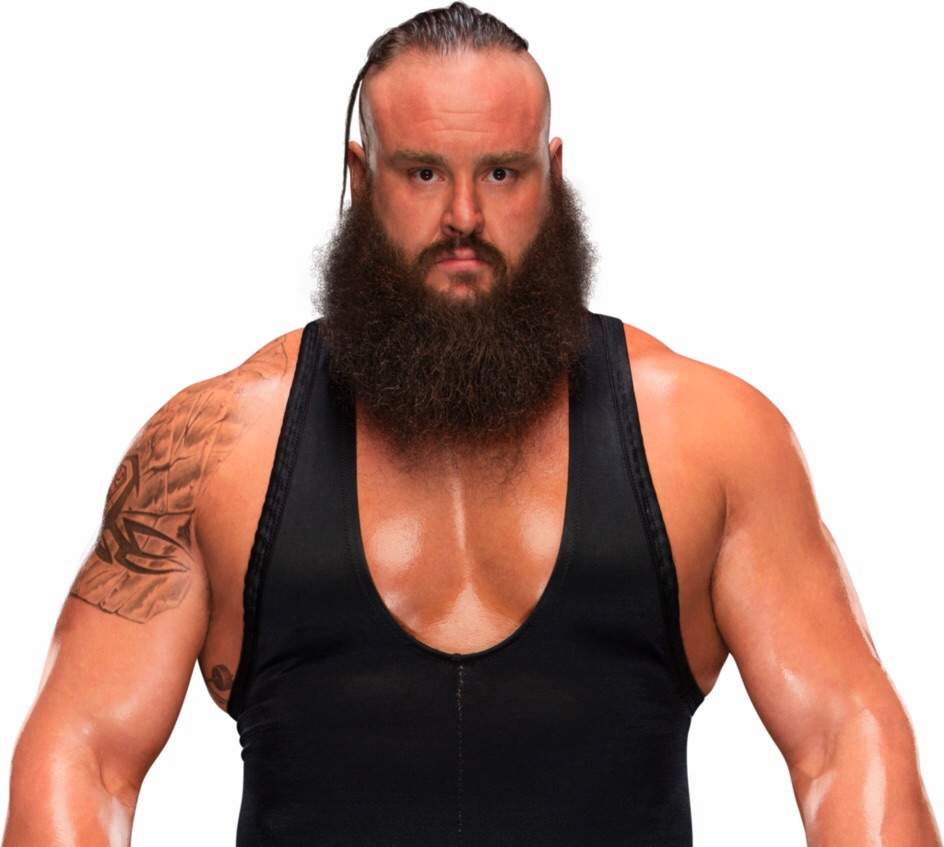 Braun Strowman is a famous WWE Wrestler who with his size and appearance has taken the wrestling world by storm. He in his short WWE career has been able to garner a huge fan base. He used to be a Strongman and was a prominent figure in the competition. Since his inception into the WWE Roster, he has been a dominant figure in the company. Want to know more about him? Let's take a closer look at the life of Braun Strowman.
Biography/Wiki
Adam Joseph Scherr or more popularly known by his in-ring name, Braun Strowman, was born on 6 September 1983 at Sherrills Ford, North Carolina, USA. As of now, he is 35 years old.
His persona is something one can't easily ignore and is often called by different names such as The Monster Among Men, The Black Sheep, The New Face of Destruction, The Mountain of a Man, The Abominable Strowman, among others. He started his WWE career in 2013 at the WWE Performance Center in Orlando, Florida and has since climbed up the ladder to main eventing in various pay-per-view events of WWE.
Before stepping into the world of wrestling, he used to participate in the strongman competitions and has a number of trophies from his winnings decorating his home cabinet.
Physical Appearance
He has an intimidating personality in the ring with his muscles doing most of the talking. He views the world from 6 ft 8 inches (203 cm) high and weighs about 175 kg (385 lbs). His chest measures 62 inches, waist 42 inches, and biceps 24 inches. He has long dark brown hair and dark brown eyes.
Family & Wife
He was born to a former Slow-Pitch Softball Player, Rick Scherr. His physical attributes run in the family with his younger sister, Hannah Scherr, not being much short to the WWE Superstar.
Braun was born into a sports-loving family, who always encouraged him to play sports as his father is arguably the greatest slow-pitch softball player of all time.
He is still unmarried and is known to be dating wrestler, Kailey Dawn Farmer aka Kamilla Kaine.
Religion & Ethnicity
He practices Christianity and belongs to the American-Scottish ancestry.
Education
He completed his schooling from Bandys High School, Catawba, North Carolina. He wasn't much good in studies but he excelled in various sports, such as football, track, and wrestling.
He was an average size boy in his early teens, but from 9th grade to 12th grade, he grew almost a foot and added over 100 pounds.
During his freshman year, he was 5′ 8″ and 180-pound, and when he graduated high school, he attained an immense body expansion with 6′ 5″ and 315-pound.
Career & Wrestling
In his early 20s, he worked as a mechanic and a security guard at a nightclub in North Carolina. One day, he ran into a couple of strongmen who were working at another bar, and when they saw him, they invited him to come out and give the competition a try. He felt the strongman competition was his yard and got hooked to it. He won several Strongman competitions for the U.S from 2009-2012.
His transition from strongman to WWE has its own plot. It was Mark Henry who first discovered Braun's talent in 2012 in Los Angeles. As a WWE scout, Henry went to WWE executives and recommended them to check out a fellow named Adam Scherr, a lifter of heavy things who is a born entertainer with great potential in WWE. He also appeared in a film just before his NXT debut. He first entered the WWE as a rosebud of Adam Rose in 2014. The same year, he made his debut in NXT, defeating Chad Gable. In 2015, he made his WWE roster debut in a match against Dean Ambrose and Roman Reigns, as a member of the Wyatt Family.
In 2017, during a match with The Big Show, Strowman delivered a suplex to him that broke the ring. In 2018, he won the Money in the Bank ladder match. He is one of the most dominant wrestlers in the WWE.
Slams
Running Powerslam

Body Avalanche

Reverse Chokeslam

Yokosuka Cutter

Running Shoulder Block

Awards & Achievements
Strongman
2010: Won the 'Monster of the Midland,' and 'Europa Battle of Champions'
2011: Won the 'Central GA Strongest Man,' 'NAS US Amateur National Championships,' 'Summerfest Strongman,' 'West Cary Fall Festival of Power'
2012: Won the 'Arnold Amateur Strongman Championships'
WWE
2018: Won the 'Money in the Bank' ladder match, 'Greatest Royal Rumble'
Tattoos
Right Arm– Superman's logo
Left Bicep– "Country Strong" written
Left Bicep– His surname "Scherr" Written
Right Rib– A bodybuilder holding a barbell dumbbell
Favourite Things
His favourite WWE wrestlers are Steve Austin and Hulk Hogan.
He loves having Pizza, Grilled Vegetables, Barbeque, and Steak.
He favourite drink is Monster Energy.
He is a big fan of the band, Metallica.
His favourite song is "First Of The Year" by Skrillex.
He is a big fan of American Football and his favourite team is Green Bay Packers.
Net Worth & Salary
As in 2018, he earns $300,000/year and has a total Net Worth of approximately $1 Million.
Facts
He is a non-vegetarian and also drinks alcohol. Though he refrains from smoking.
His entry theme song is "I Am Stronger" by CFO$.
He was trained by Matt Henry and regards Bray Wyatt and Finn Balor as his mentors.
He loves to go fishing and travelling in his leisure time.
He hates to shave and the last time he did shave was way back in 2011.
He has always been a fan of American baseball left fielder, Ryan Braun, and took an inspiration of his ring name "Braun Strowman" from him. He was initially listed as "Braun Stowman," but later, an "r" was added in that ring name to make it, "Braun Strowman."
In order to remain a monster among men, he consumes around 12,000 calories per day.