Feroze Gujral is an Indian model who is the founder of the Gujral Foundation. She is the director of Outset India,  Brand ambassador of the World Wildlife Fund, and a Columnist.
Wiki/Biography
Feroze Gujral was born in 1965 (age 57 years; as of 2022) in Hyderabad India. Feroze pursued her schooling at the Lawrence school Sanawar near Solan, Himachal Pradesh. Subsequently, she got graduated from Lady Shri Ram College, Delhi. In college, she used to take part in many modelling competitions. At the age of 18, she started her career in modelling. She worked with many famous brands, and magazines. Feroze got married at a very early age. She was very close to her father-in-law, who was an artist. Feroze always wanted to do something for the struggling artists as according to her there was no support to the people who were in art and culture.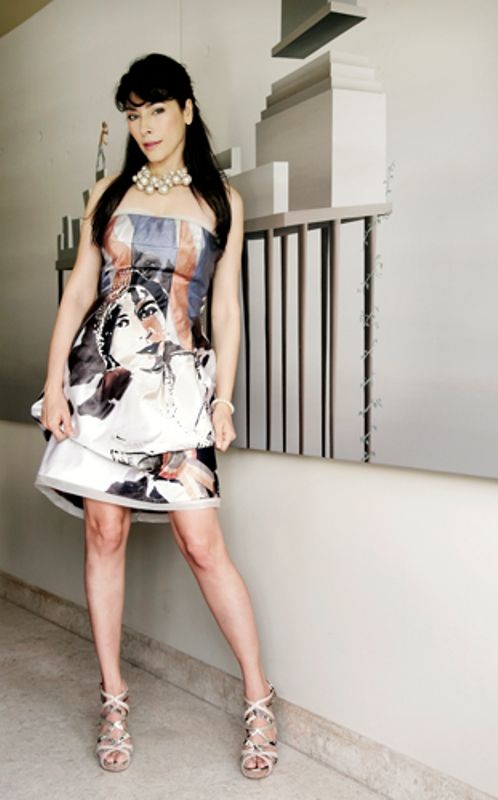 Family
Feroze belongs to a Malayali family.
Parents & Siblings
Feroze is the daughter of the half Indian and half Arab father, George Ewart. Her mother's name is Viqar Ewari, who is half Indian and half British. She has a brother, Hanut, and a sister, Anisha. Feroze grew up in countries like Egypt, France, and United Kingdom.
Husband & Children
Feroze got married at a very early age. Feroze is married to Mohit Gujral who is the Vice-Chairman of DLF, which is India's largest real estate company.
Feroze Gujral is the daughter-in-law of the renowned painter, Late Satish Gujral. Feroze and Mohit have a son, Armaan Gujral, and a daughter, Alaiia.
Alaiia works with Canvas Chicago, an organisation that curates immersive multi-media events, in addition to providing support and resources to independent artists.
Career
As a Model
Feroze started her career as a model at the age of 18. She was the face of many famous brands like Palmolive, Lakme, and Fair & Lovely.
She appeared in many films as a guest appearance. Feroze walked the ramp as a model and showstopper for many designers like Rohit Khosla, JJ Valaya, Kavita Bhartia, and Suneet Varma.
Feroze is also featured in famous magazine covers like Vogue and ELLE.
Apart from this, Feroze also anchored a television show named, Tonight with Feroze, in that she conducted interviews with well-known politicians, focusing on their softer side. [1]The Times Of India
As a Founder of Fizzaro
In 1987, Feroze founded Fizzaro, a design studio that deals in bone china products and customized table accessories exported to many countries. She continued Fizzaro for thirteen years. [2]LinkedIn
As a Founder and Director of the Gujral Foundation
In 2008, Feroze became the director of the non-profit trust, Gujral foundation. The foundation brings up talent in the realms of art, architecture, culture and design in the Indian subcontinent and beyond.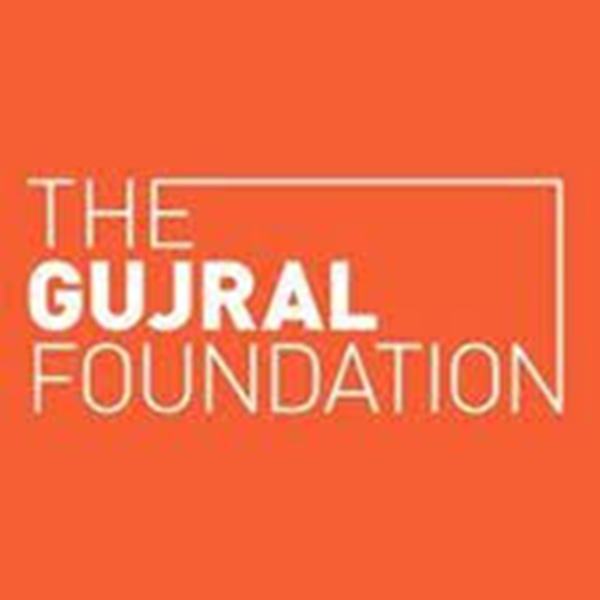 The Gujral Foundation is the founder and supporter of the forum for street children in Hyderabad. The Foundation supports various other NGOs like Nanhi Chaun (girl child), Save the Children (malnutrition) and White Ribbon (safe childbirth). Feroze was also part of the young parliamentarian's initiative for malnutrition. [3]LinkedIn
As a Founder of Outset India
In 2011, Feroze founded Outset India, an organization that supports new art and art organizations through private funding at public spaces. It provides a platform for contemporary art in India and to the artists in abroad. [4]LinkedIn
As a Founder Curator
Firoze in 2010, became the founder curator of TEDx Delhi, a local gathering, where live talks and experiences are shared with the community. Feroze continued in TEDx for four years. [5]LinkedIn
As a Co-founder 
In 2012, Feroze became the Co-founder and the trustee of Kochi-Muziris Biennale that is an international exhibition of contemporary art held in the city of Kochi, Kerala, India. It is the largest art exhibition in the country and the biggest contemporary art festival in Asia. [6]LinkedIn
As a Board of Member
In 2013, Feroze became the advisory board of members for the Indira Gandhi Centre for Arts for two years. It is a centre for research, academic pursuit and dissemination in the field of the arts. She continued there for five years. In 2016, she became the board of members of the Solomon R Guggenheim Museum, New York. It is a cultural centre an educational institution, and the heart of an international network of museums. In 2017, Feroze served as the board member in Serpentine Galleries for almost two years, which provides a place for artists to experiment and an open platform for them to be seen and heard. [7]LinkedIn
As a Founder of FGM
In 2014, Feroze founded FGM that is an art designing consultancy named FGM advisors. She is also the director of FGM. [8]LinkedIn
As an Expert Community Mentor
In 2021, Feroze became the expert community mentor of the Startup-O, Singapore. This organization enable all deserving founders with resources to build world-class companies. [9]LinkedIn
As a Columnist
Feroze also contributed various articles to the publications like The Indian Express, Financial Chronicle, The Vogue, ELLE, and Seminar.
As a Brand Ambassador
Feroze is the Brand ambassador of Burberry India and the World Wildlife Fund.
Achievements
Feroze Gujral was regarded as one of India's leading art patrons.
Facts & Trivia
According to Feroze Gujral, there was not much support to art and culture, as she saw her father-in-law, who was an artist, struggling over years. So she thought of supporting the young people who think of being artists by starting the Gujral Foundation.
During her school days, Feroze was the Deputy head girl of the school and she also won a school president medal.
Feroze has a keen interest in sports. She enjoys doing golfing, diving, swimming, and shooting.